1. Blue-capped cordon-bleu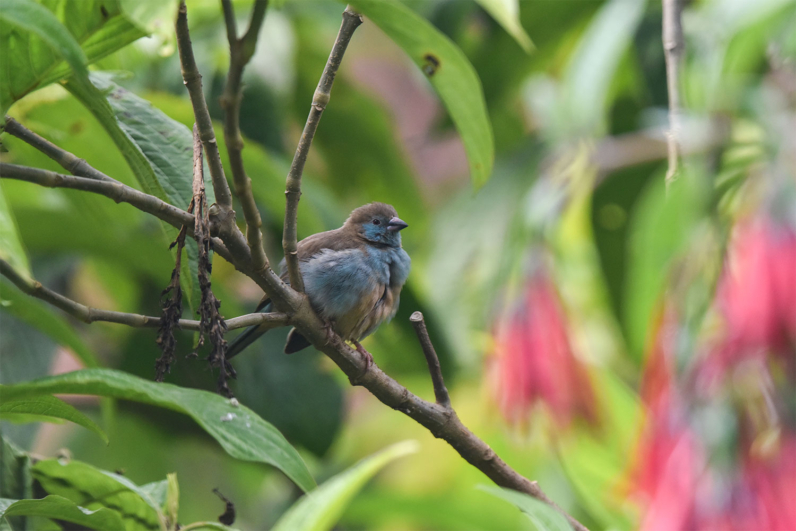 The blue-capped cordon-bleu or blue-capped cordonbleu is native to Ethiopia, Kenya, Somalia, South Sudan, and Tanzania in East Africa. This small finch does fairly well in captivity given adequate conditions; however, breeding this finch is said to be quite difficult.
Show illustration for this bird
[products ids="1541″ columns="1″]
2. Böhm's Bee-eater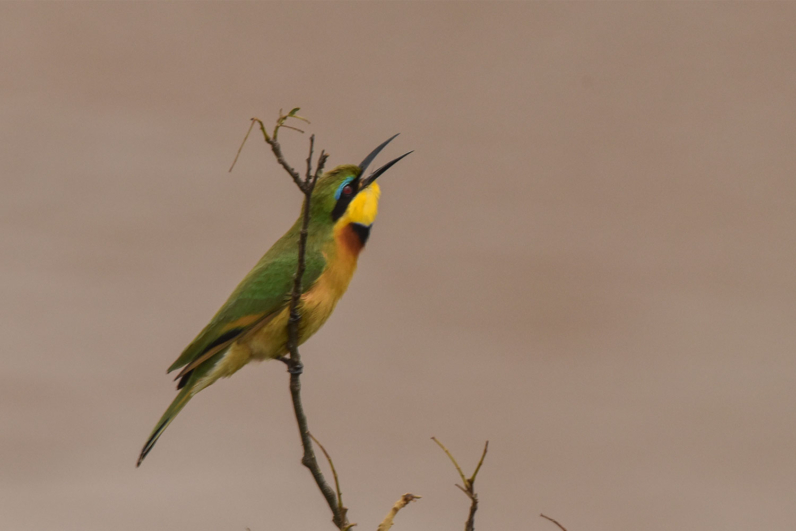 Böhm's bee-eater is a species of bird in the family Meropidae. It is found in Democratic Republic of the Congo, Malawi, Mozambique, Tanzania, and Zambia. The name of this bird commemorates the German zoologist Richard Böhm.
3. Bronze Sunbird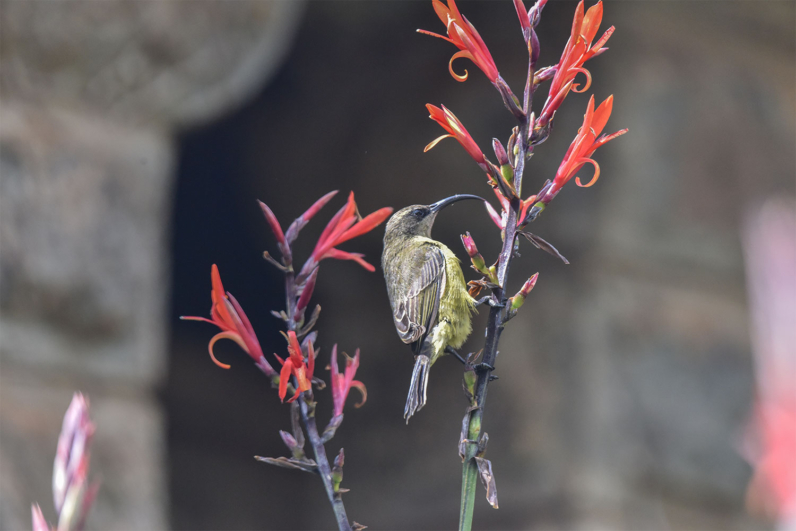 The bronzy sunbird is a species of bird in the family Nectariniidae. It is found in Angola, Burundi, Democratic Republic of the Congo, Ethiopia, Kenya, Malawi, Mozambique, Rwanda, Tanzania, Uganda, Zambia, and Zimbabwe.
4. Egyptian Goose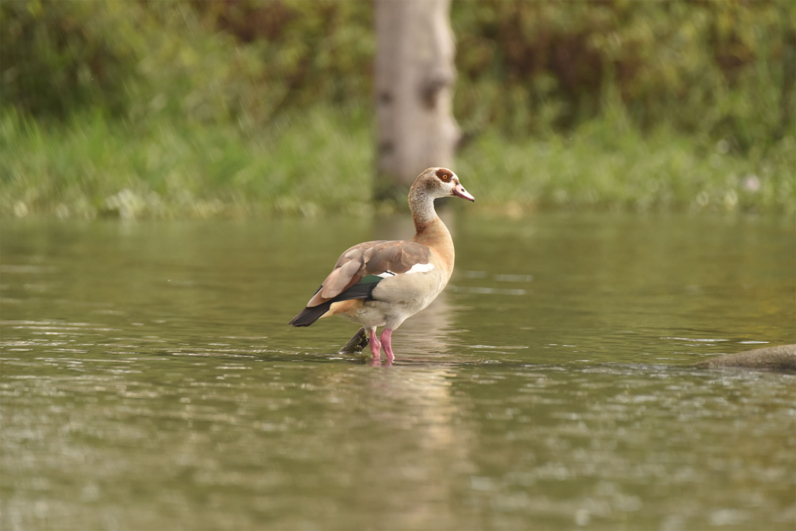 The Egyptian goose is a member of the duck, goose, and swan family Anatidae. It is native to Africa south of the Sahara and the Nile Valley. Egyptian geese were considered sacred by the Ancient Egyptians, and appeared in much of their artwork.
5. Giant kingfisher

The giant kingfisher is the largest kingfisher in Africa, where it is a resident breeding bird over most of the continent south of the Sahara Desert, other than the arid southwest.
6. Grey crowned crane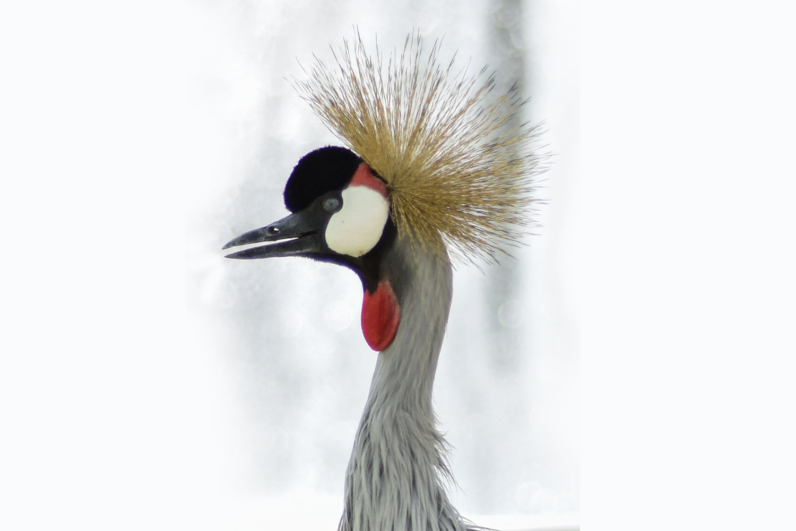 The grey crowned crane, also known as the African crowned crane, golden crested crane, golden-crowned crane, East African crane, East African crowned crane, Eastern crowned crane, South African crane, is a bird in the crane family, Gruidae.
7. Hartlaub_s Turaco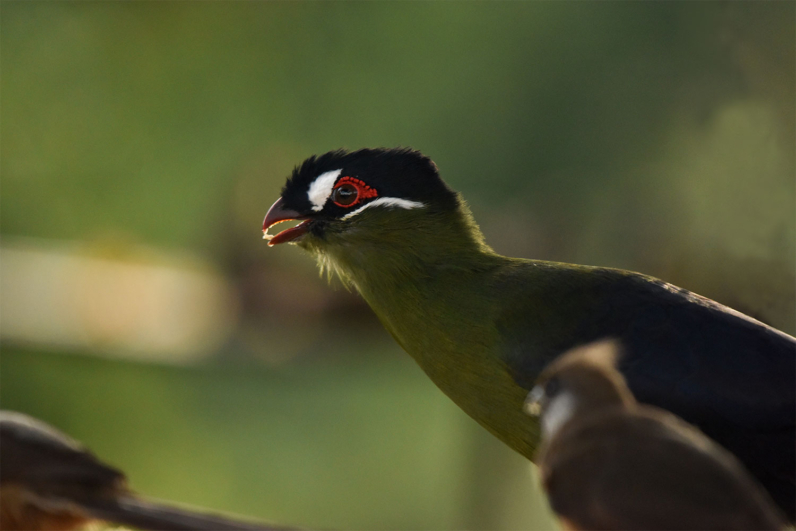 Hartlaub's turaco is a species of bird in the family Musophagidae. It is found in Kenya, Tanzania, and Uganda. The common name and Latin binomial commemorate the German physician and ornithologist Gustav Hartlaub.
8. GRID-Arendal Hadada Ibis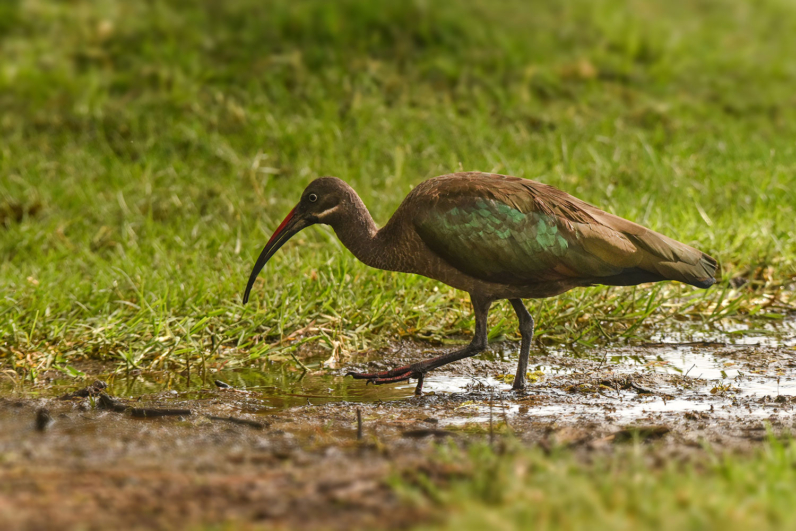 The distinctively loud and recognisable haa-haa-haa-de-dah call of the Hadada relates to its name. The call is one of the most typical and often heard in urban areas in Nairobi and other places in Africa. This common Ibis is found in many African countries and throughout open grasslands, savanna and wetlands, as well as urban parks, school fields, green corridors and large gardens. It feeds mainly on earthworms, using its long scimitar-like bill to probe soft soil. These birds also favour snails and will feed in garden beds around residential homes. They are particularly welcomed on bowling and golf greens because they are assiduous in extracting larvae of moths and beetles that feed on the roots of the grass.
9. African-fish-eagle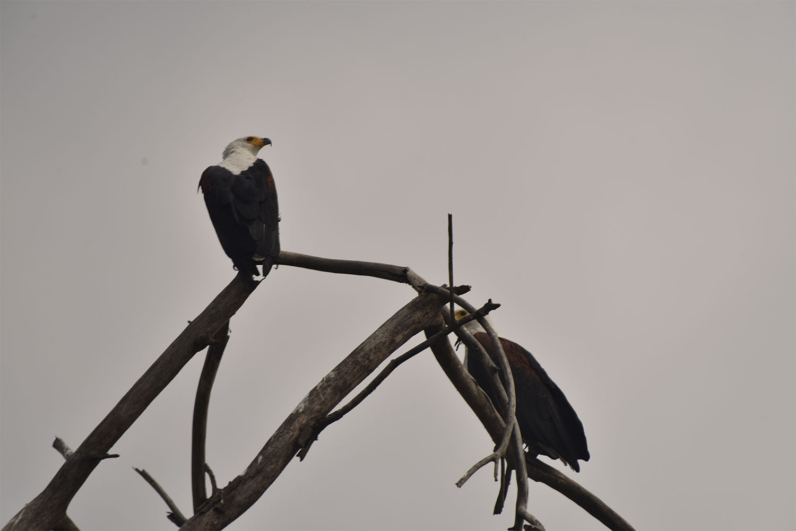 The African fish eagle or the African sea eagle, is a large species of eagle found throughout sub-Saharan Africa wherever large bodies of open water with an abundant food supply occur. It is the national bird of Namibia and Zambia. As a result of its large range, it is known in many languages.
10. Lesser Flamingo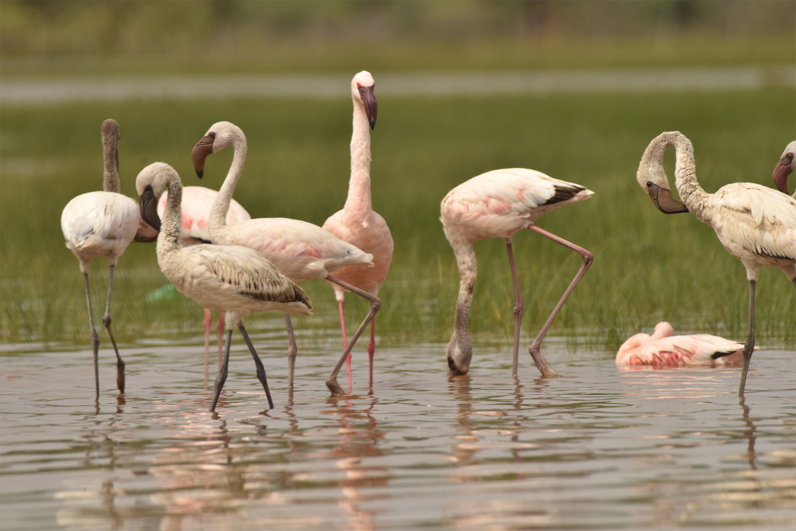 The lesser flamingo is a species of flamingo occurring in sub-Saharan Africa and northwestern India. Birds are occasionally reported from further north, but these are generally considered vagrants.
[products ids="503,340″ columns="2″]
11. Lilac-breasted -roller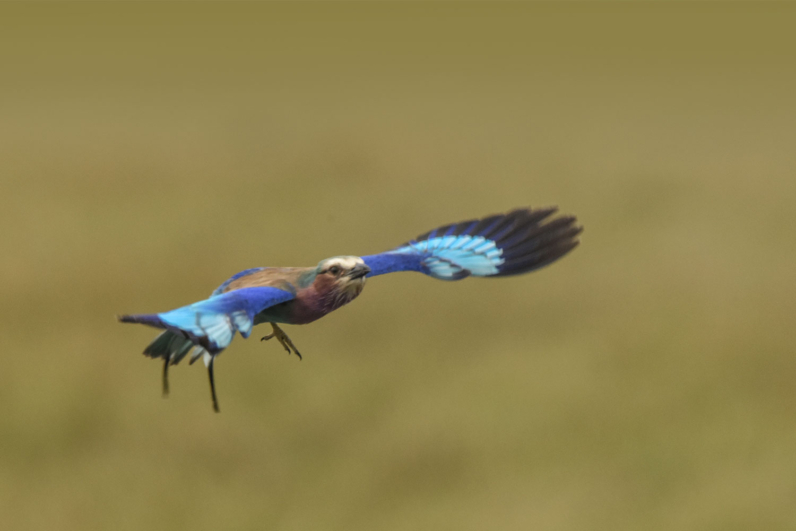 The lilac-breasted roller is an African bird of the roller family, Coraciidae. It is widely distributed in sub-Saharan Africa, and is a vagrant to the southern Arabian Peninsula. It prefers open woodland and savanna, and it is for the most part absent from treeless places.
12. Masai Ostrich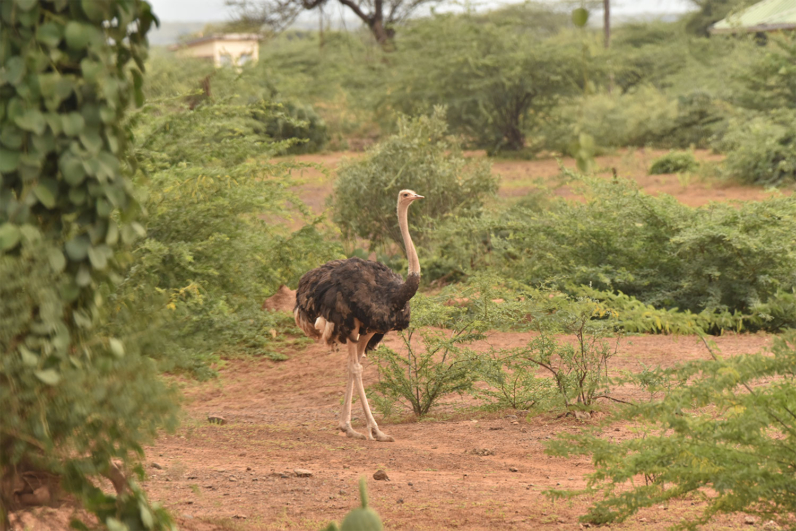 The Masai ostrich, also known as the East African ostrich is a red-necked subspecies variety of the common ostrich and is endemic to East Africa. It is one of the largest birds in the world, second only to its sister subspecies Struthio camelus camelus. Today it is hunted and farmed for eggs, meat, and feathers.
13. Masked Weaver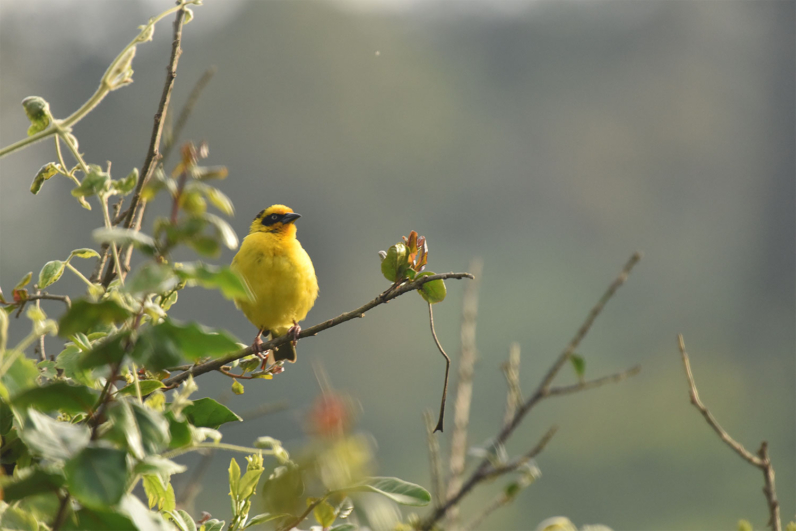 The southern masked weaver, or African masked weaver, is a resident breeding bird species common throughout southern Africa. This weaver is very widespread and found in a wide range of habitats, including shrubland, savanna, grassland, open woodland, inland wetlands and semi-desert areas.
14. Pied kingfisher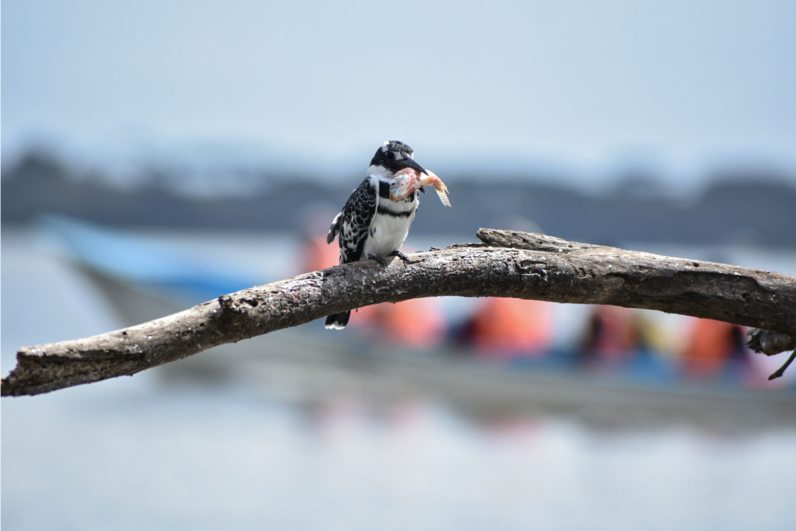 The pied kingfisher is a species of water kingfisher widely distributed across Africa and Asia. Originally described by Carl Linnaeus in 1758, it has five recognised subspecies.
15. Secretary Bird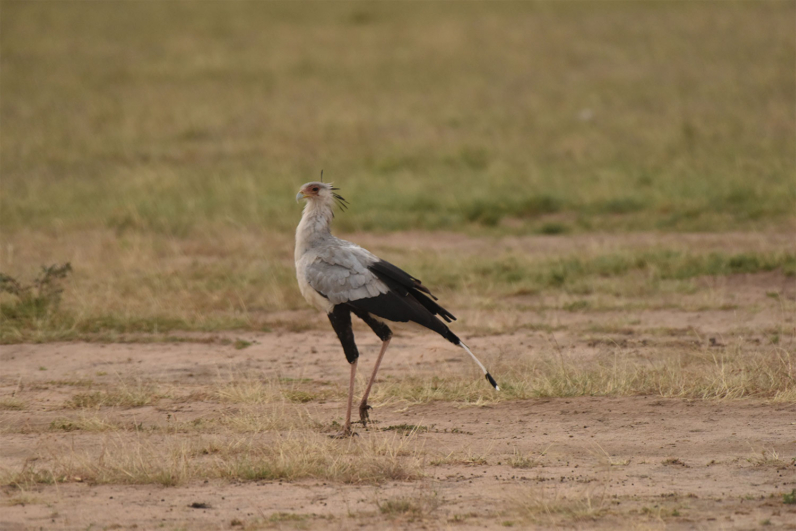 The secretarybird or secretary bird is a large, mostly terrestrial bird of prey. Endemic to Africa, it is usually found in the open grasslands and savanna of the sub-Saharan region. John Frederick Miller described the species in 1779.
16. Speckled mousebird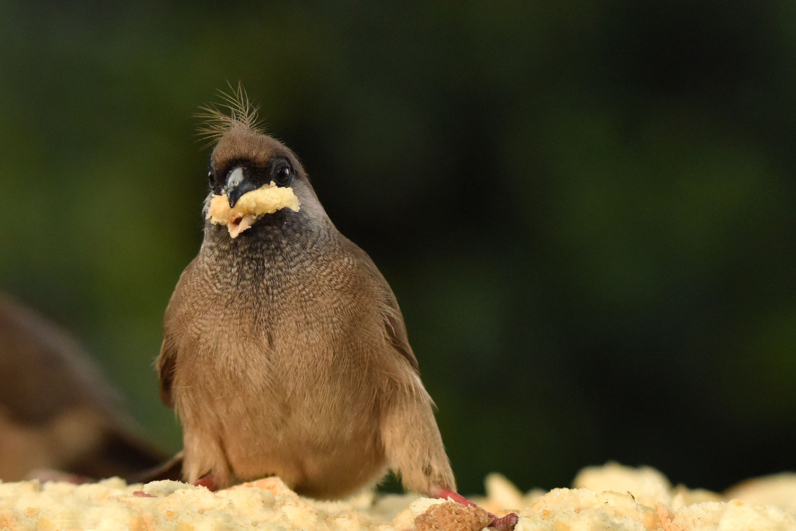 The speckled mousebird is the largest species of mousebird, as well as one of the most common. It is found throughout most of Central, Eastern and Southern Africa.
17. Superb Starling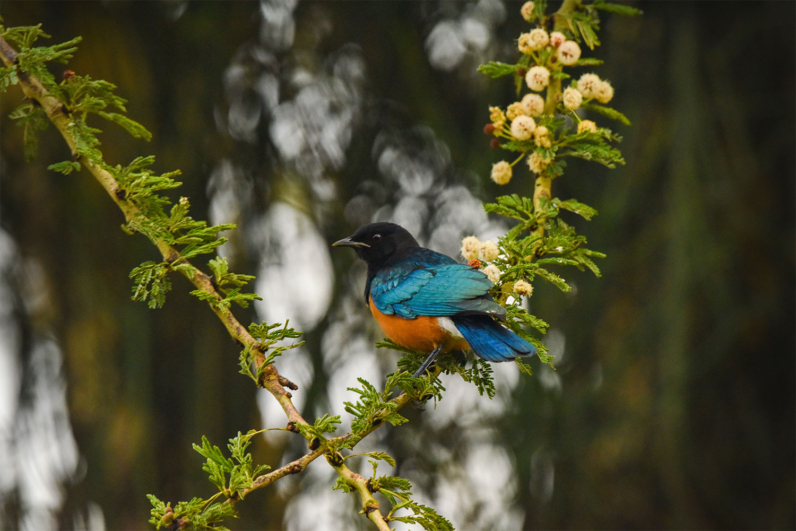 The superb starling is a member of the starling family of birds. It was formerly known as Spreo superbus.
18. Weavers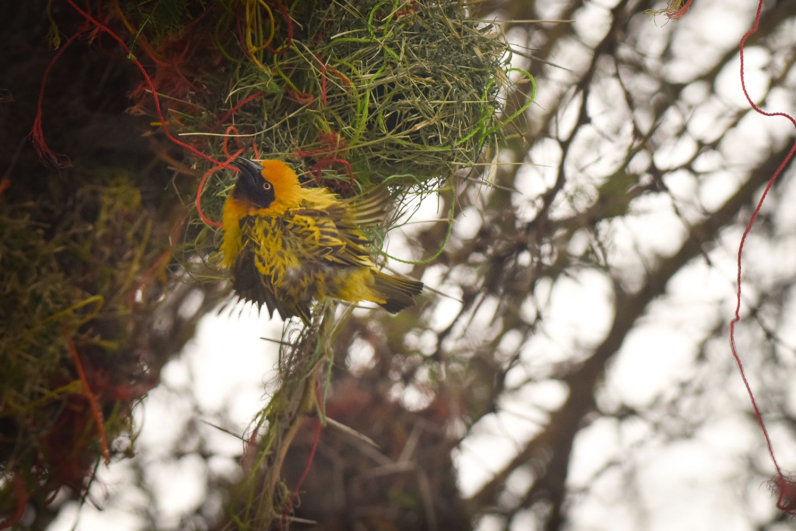 Weaving is a method of textile production in which two distinct sets of yarns or threads are interlaced at right angles to form a fabric or cloth. Other methods are knitting, crocheting, felting, and braiding or plaiting.
19. African bird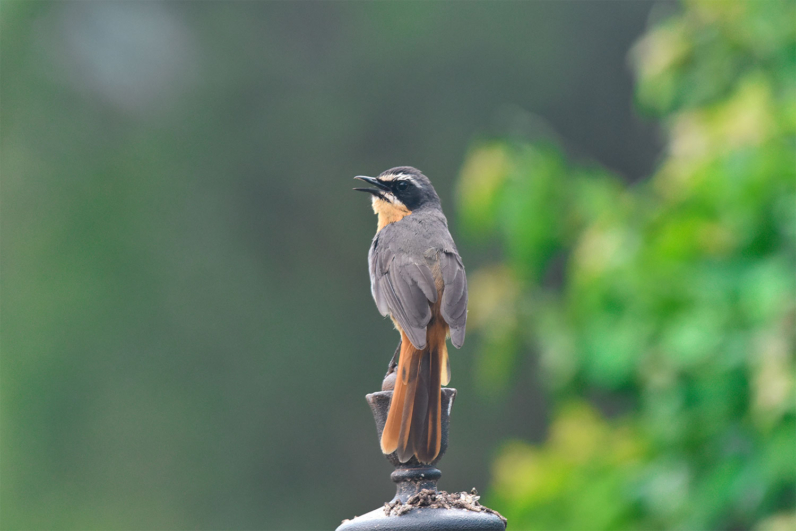 20. African bird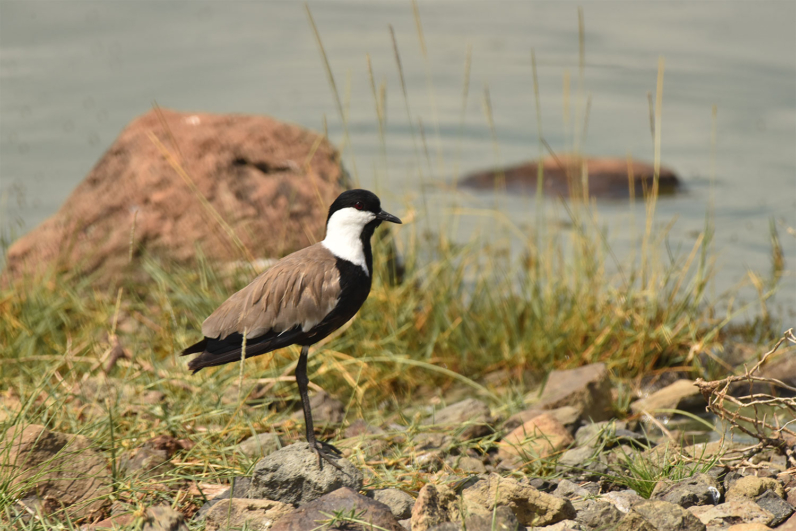 19. White Pelican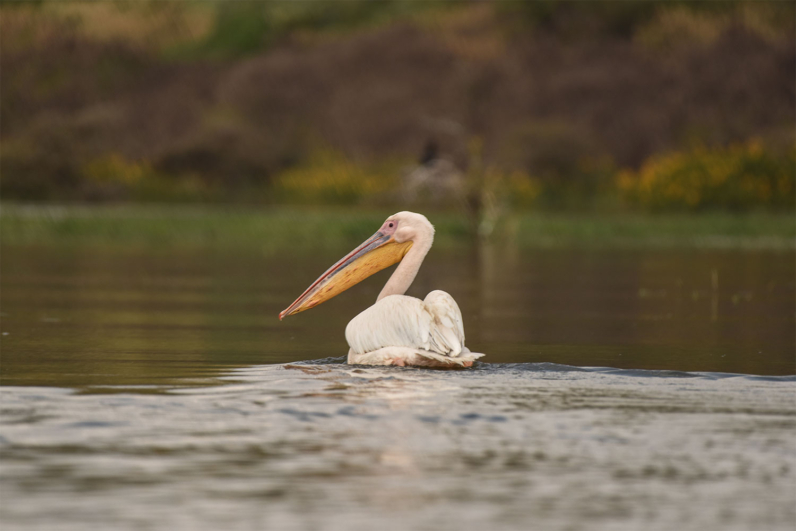 The American white pelican is a large aquatic soaring bird from the order Pelecaniformes. It breeds in interior North America, moving south and to the coasts, as far as Central America and South America, in winter.
20. White-breasted cormorant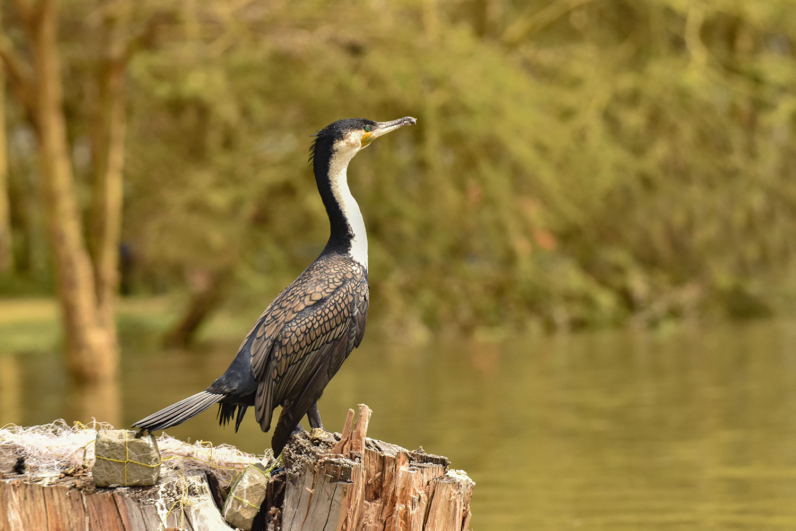 The white-breasted cormorant is much like the widespread great cormorant and if not a regional variant of the same species, is at least very closely related. It is distinguished from other forms of the great cormorant by its white breast and by the fact that subpopulations are freshwater birds.