A set of lenses to a photographer holds the same value to the paintbrushes to a painter. Only a professional photographer knows when to change the lenses to get the best shot of the moment. Photographers use different kinds of lenses for the various genre of photography. The lenses photographers use in portrait photography can never be the same they use in landscape photography. Moreover, a couple of lenses may seem suitable for portraying landscape view. But, among them, one can stand better than the other. We need to dig out the best lens for landscape photography.
Most of the time photography enthusiasts, entry-level photographers, ask on the web whether they purchase a wide-angle or a zoom lens for landscape photography. Let's get straight to the point.
Wide-Angle Or Zoom Lens For Landscape Photography?
The confusion between wide-angle and zoom lense will never end. It depends upon the expertise of the photographer how he makes the most out of these two lenses.
Well, landscape photographers indeed use the telephoto zoom lens to portray landscapes. But, wide-angle lens and landscape photography are like made for each other.
Wide-angle lens, ultra-wide lens are the two most popular lenses associated with landscape photography. Wide-angle and ultra-wide-angle allow a photographer to take the best shot of the wide range of scenery, horizon, depth of a field, etc. While the zoom lens projects distance between the viewer and the image.
1.Canon EF 16-35mm f2.8L III USM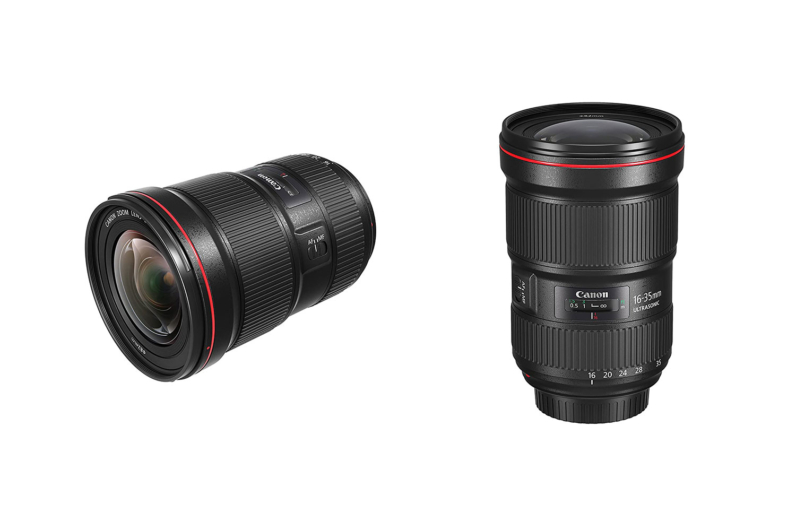 Specification
| | |
| --- | --- |
| Manufacturer | Canon |
| Model Year | 2016 |
| Lens Type | Ultra Wide Angle |
| Item Weight | 790 g |
| Item Dimensions LxWxH | 12.7 x 8.89 x 8.89 cm; 790.07 Grams |
| Maximum Aperture | f/2.8 |
| Weight | 790 g |
price-58,102.00
2. Canon EF 24-70mm f2.8L II USM Lens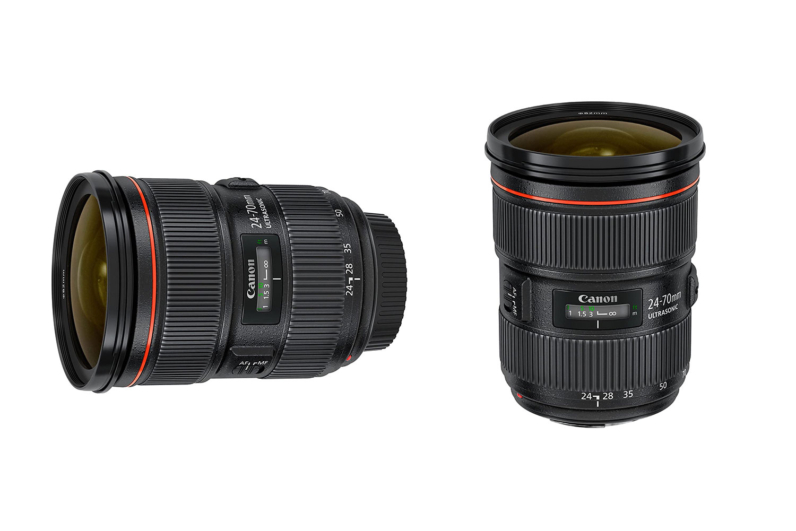 Specification
| | |
| --- | --- |
| Manufacturer | Canon |
| Model Year | 28 August 2013 |
| Lens Type | Wide Angle |
| Item Dimensions LxWxH | 11.3 x 8.9 x 8.9 Centimeters |
| Maximum Aperture | F2.8 |
| Weight | 805 g |
| Included Components | Lens Hood EW-88C, Lens Cap E-82U, Instruction Book, Lens Dust Cap E, EF 24-70mm f/2.8L II USM, Lens Case LP1219, One Year Warranty Card |
price- 1,49,990.00
3. Canon EF 100-400mm F4.5-5.6L is II USM Zoom Lens 9524B002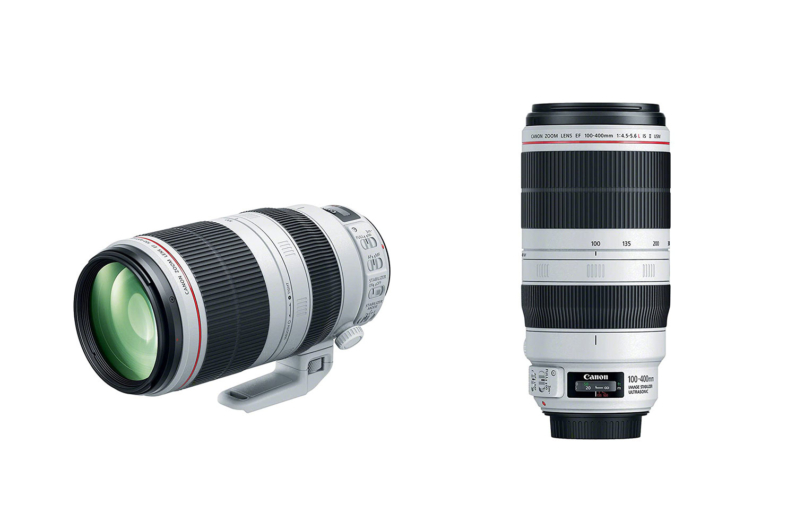 price-19,290.00
| | |
| --- | --- |
| Manufacturer | Canon |
| Model Year | 2014 |
| Lens Type | 3 |
| Item Dimensions LxWxH | 19.3 x 9.4 x 9.4 Centimeters |
| Maximum Aperture | f/32 to 38 |
| Weight | 1 kg 570 g |
| Included Components | Lens, Lens Cap, Lens Hood, Lens Bag |
price-
4. Canon EF-S 10-18mm f4.5-5.6 IS STM Lens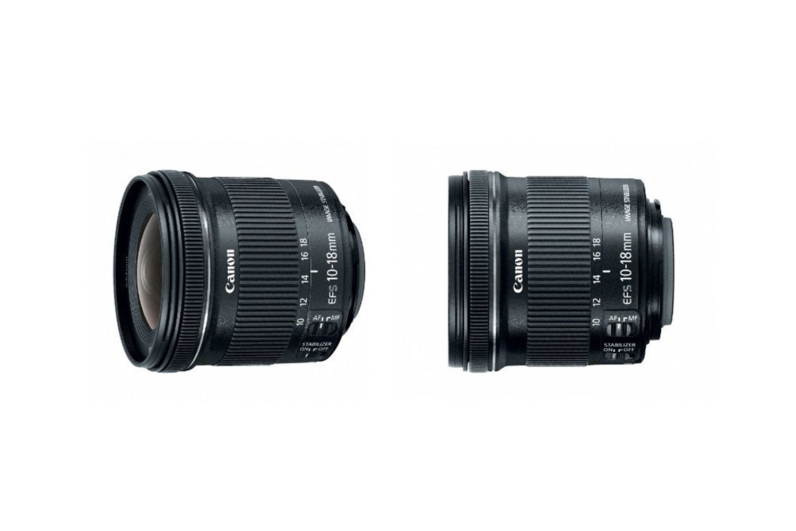 Specification
| | |
| --- | --- |
| Manufacturer | Canon |
| Model Year | 2014 |
| Lens Type | 3 |
| Item Dimensions LxWxH | 7.19 x 7.49 x 7.49 cm; 240 Grams |
| Maximum Aperture | f/4.5 – 5.6 |
| Weight | 240 g |
| Included Components | EF-S10-18mm 1:4.5-5.6 IS STM;LENS CAP E-67II;LENS DUST CAP E;Printed Matter Unit(OTH) |
price-19,290.00
5. Nikon 14-24 f2.8 ED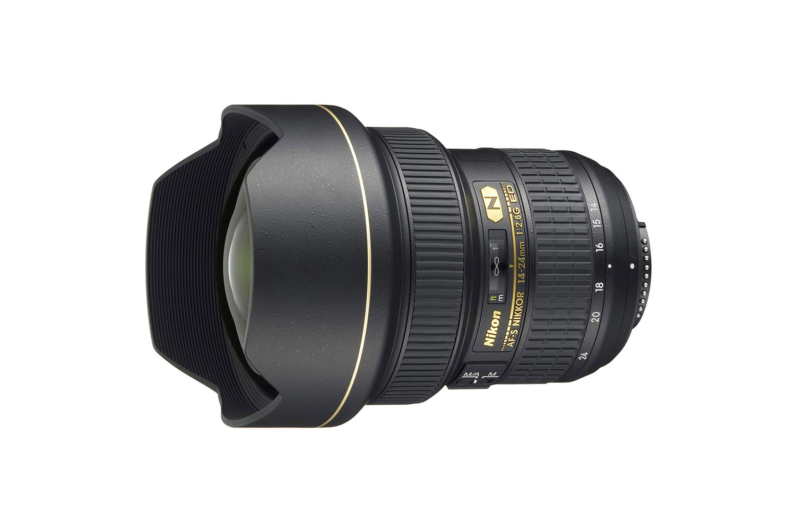 Specification
| | |
| --- | --- |
| Manufacturer | Nikon |
| Model Year | 2012 |
| Lens Type | Ultra wide angle |
| Item Dimensions LxWxH | 13.2 x 9.8 x 9.8 Centimeters |
| Maximum Aperture | f/2.8 |
| Weight | 970 g |
| Included Components | CL-M3 Semi-soft Case, Cl-M3 Lens Case (Black), Nikon Af-S Nikkor 14-24Mm F/2.8G Ed Lens, AF-S FX NIKKOR 14-24mm f/2.8G ED Zoom Lens for Nikon DSLR Cameras, Limited 4-Year Usa Extension Upon Registration, Limited 1-Year Warranty, Strap For Case, LF-4 Rear Lens Cap, Lens Cover |
price-29,205.00
6.Nikon AF-S FX Nikkor 24-70 mm f2.8E ED Vibration Reduction Zoom Lens with Auto Focus for Nikon DSLR Cameras (Black)
Specification
| | |
| --- | --- |
| Manufacturer | Nikon, Nikon Corporation Shinagawa Intercity Tower C, 2-15-3, Konan, Minato-Ku,Tokyo 106-6290 Japan |
| Model Year | 2015 |
| Lens Type | wide angle |
| Item Dimensions LxWxH | 14.6 x 14.6 x 23.5 Centimeters |
| Maximum Aperture | f/2.8 |
| Weight | 1 kg 70 g |
| Included Components | Af-S FX Nikkor 24-70mm F/2.8E Ed Vibration Reduction Zoom Lens for Nikon Dslr Cameras,Lc-82 82mm Snap-On Front Lens Cap,Lf-4 Rear Lens Cap,Hb-74 Bayonet Hood,Cl-M3 Lens Case |
price-1,38,692.00
7. Nikon AF-S Nikkor 50mm f1.4G Prime Lens for Nikon DSLR Camera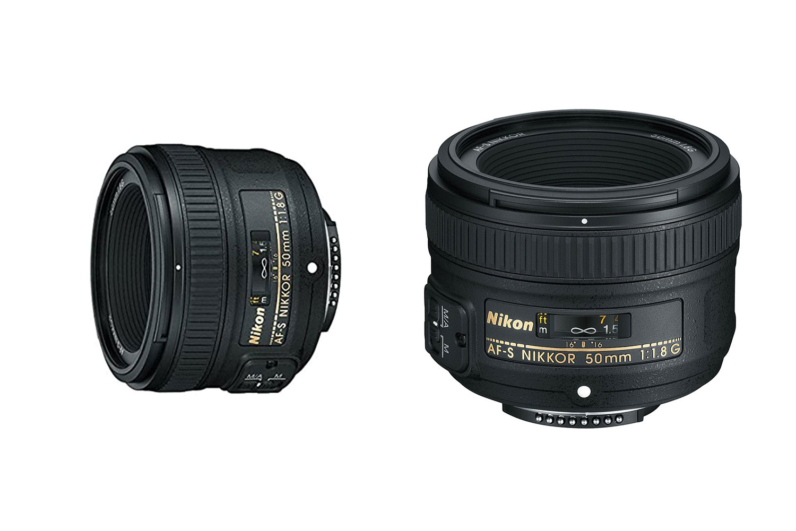 Specification
| | |
| --- | --- |
| Manufacturer | Nikon Corporation, Nikon Corporation Shinagawa Intercity Tower C, 2-15-3, Konan, Minato-Ku,Tokyo 106-6290 Japan |
| Model Year | 2 |
| Lens Type | Prime lens |
| Item Dimensions LxWxH | 72 x 52.5 mm/2.8 x 2.1 |
| Maximum Aperture | ‎f/1.8 – f/22 |
| Weight | 290 g |
| Included Components | 790 g |
price-29,205.00