Do you love to brighten a smile, remove unwanted spots, or erase an annoying kid from a photograph? Do you love photo editing? Adobe Photoshop skill sounds perfect for you. Once you grow your skill in navigating Photoshop, you will get access to a lot of demanding and lucrative jobs. The following are the top 19 career paths that you can go with learning Photoshop skills.
1. Web Designer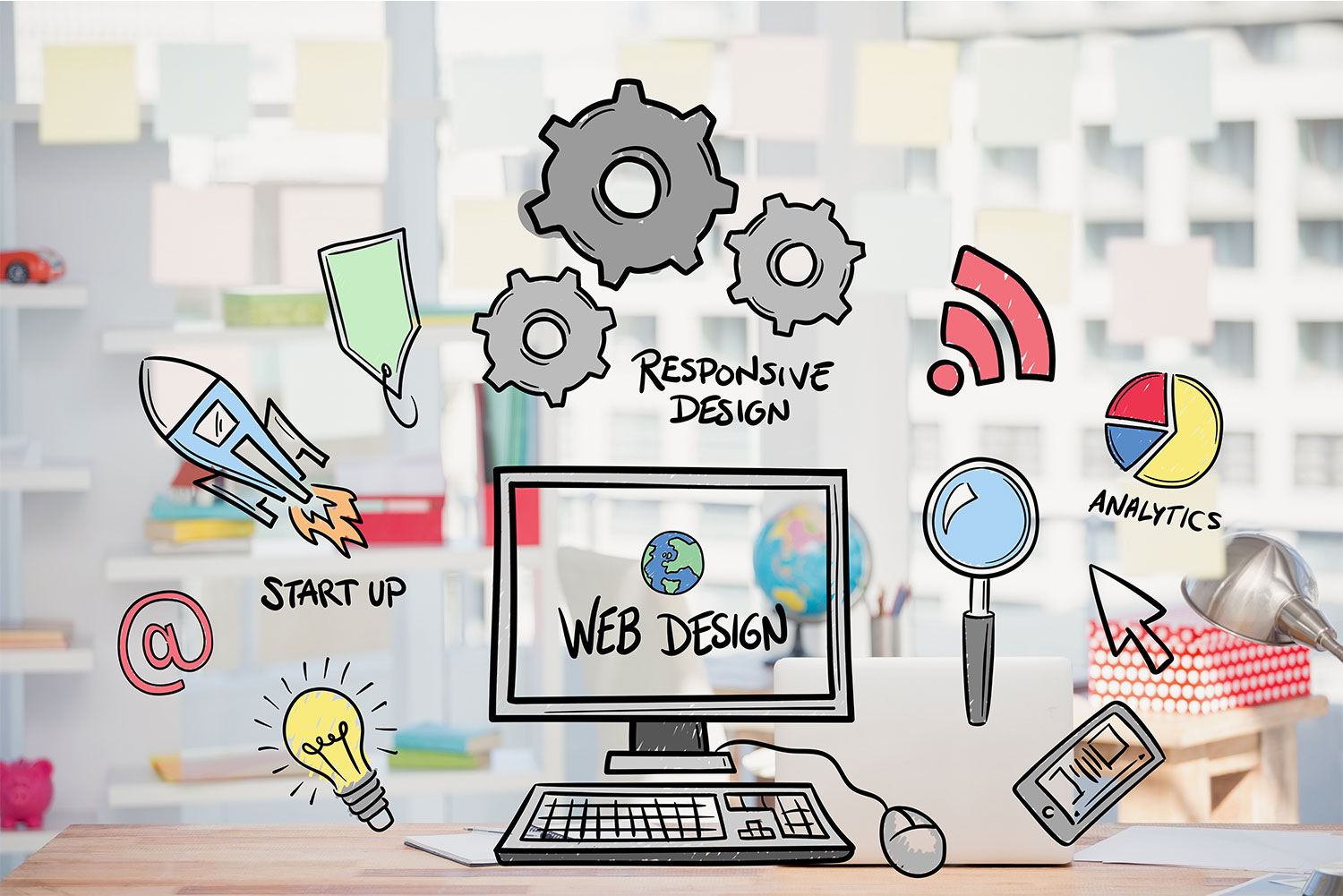 A web designer's responsibility involves the development of the content for the web. From page styling, layout, to adorn the pages with content, a web designer handles all. Web designing involves creating User Interface things like icons, graphics, etc. With Photoshop skills, the web designing workflow will become easier to handle.
2. UI/UX Designer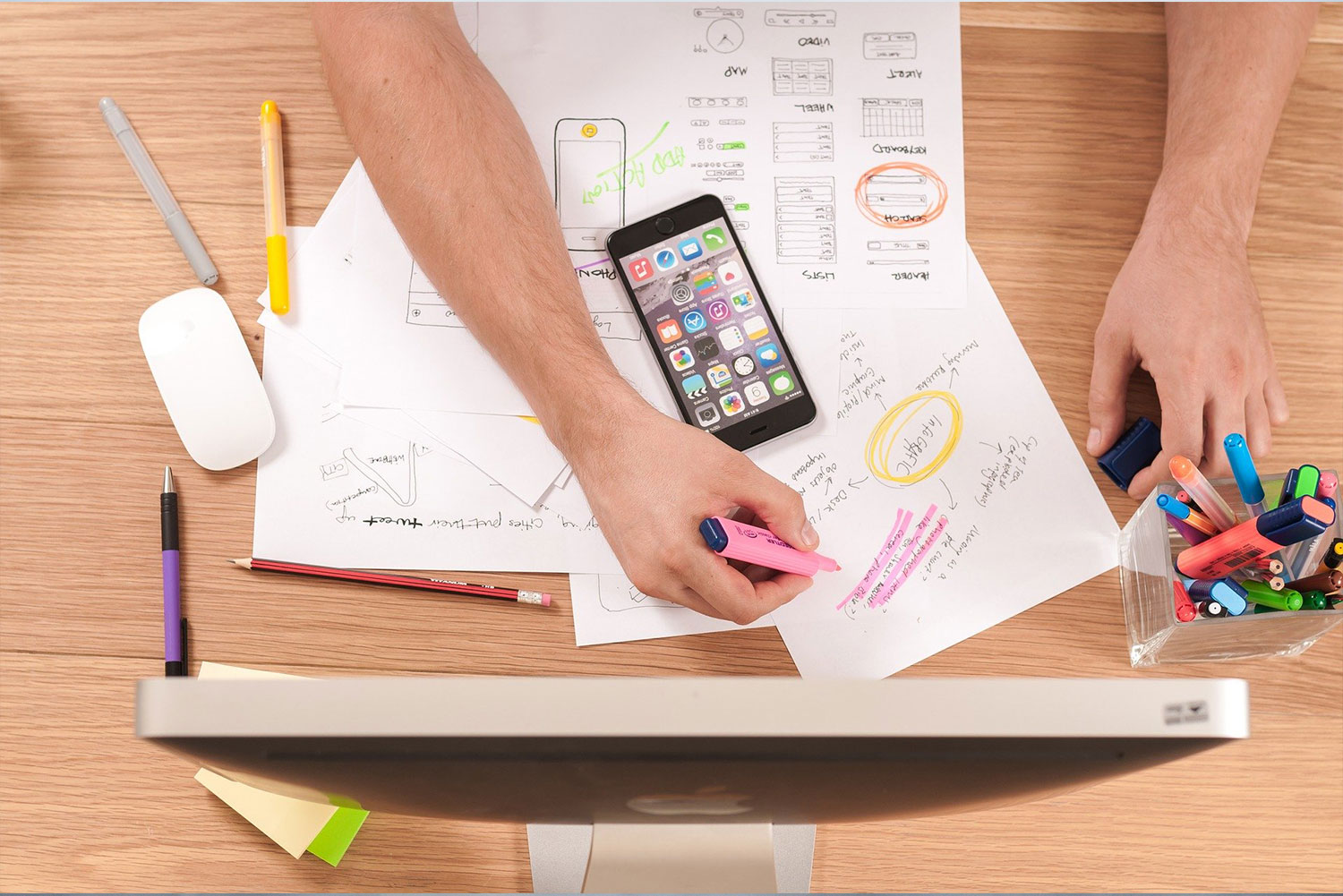 If you want to become UI/UX designer, knowledge in Photoshop will help you to boost your career graph faster. Both UI and UX designing career aim to design marvelous products to solve customer's problems. Photoshop potentiality will enable you to provide better and high-end solutions to your customers.
3. Mobile APP Designer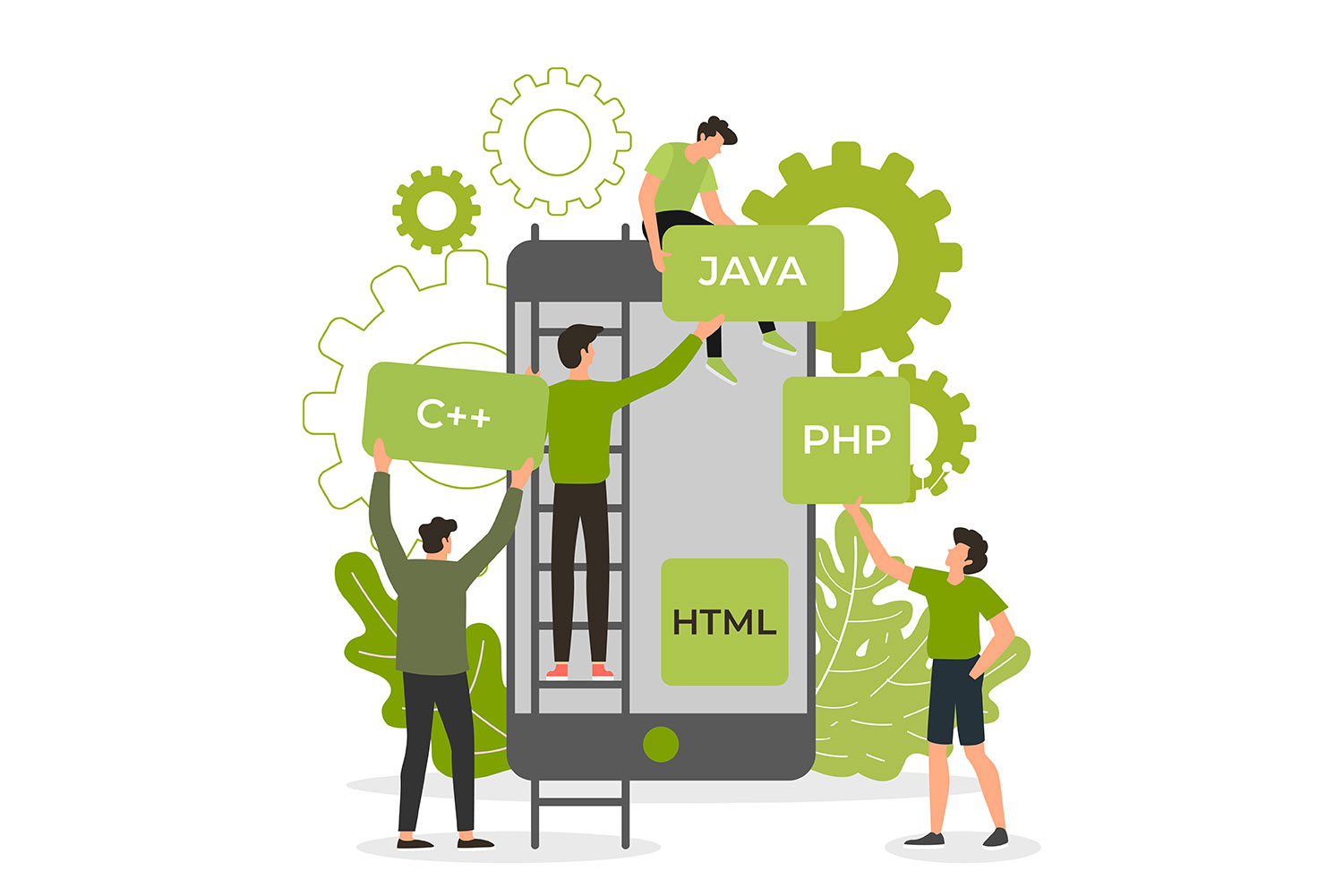 Since mobile app designing stands among the most lucrative career fields these days, it would be wise if you go with the flow. The accomplishment of Photoshop training will add an extra star to your resume. As mobile app development is closely attached to UX/UI designing, Photoshop skills will help you in developing mobile apps for both Android and iOS effortlessly.
4. Graphic Designer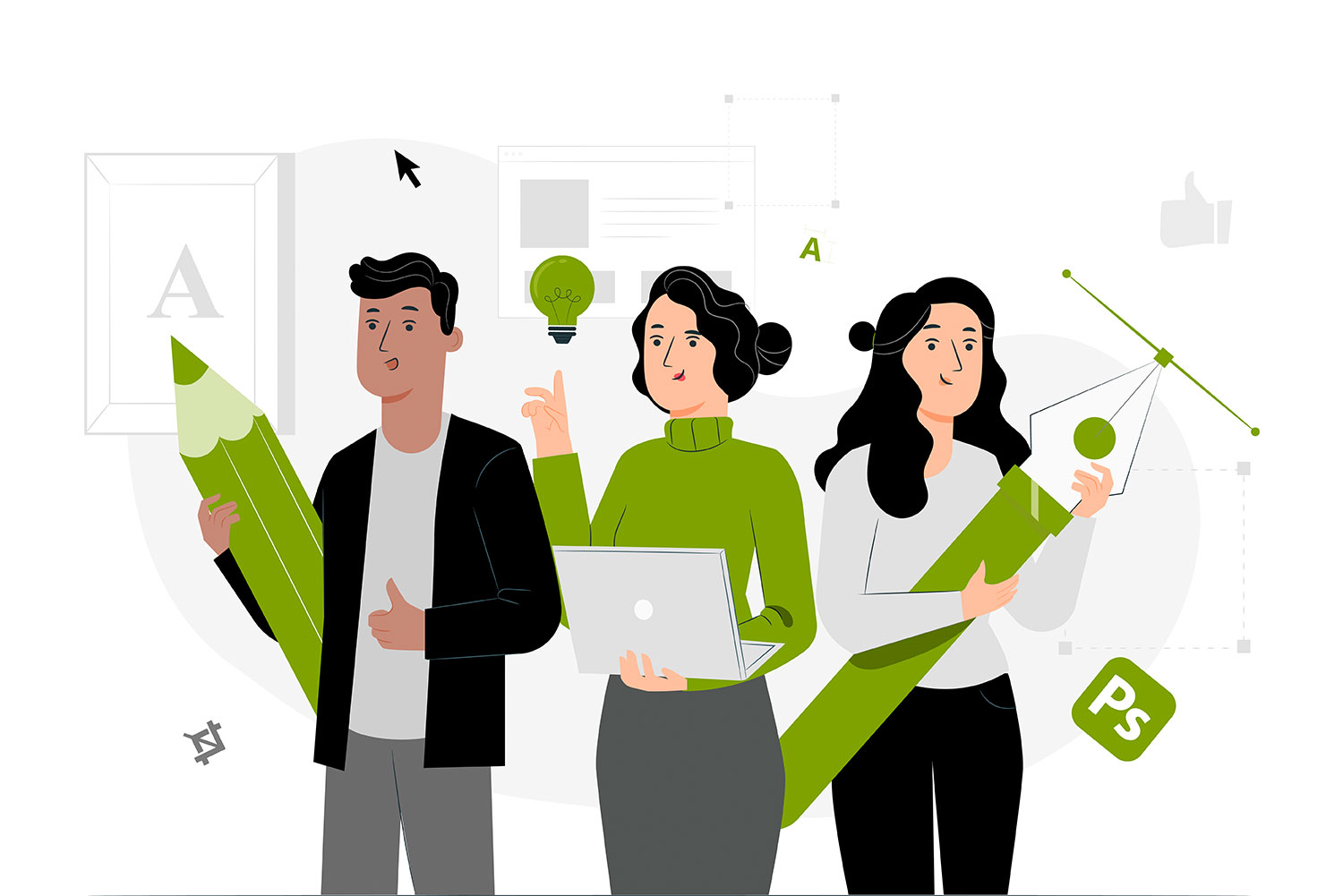 From designing books, magazines to posters, banners, etc., graphic designers get a lot of exposure. While intending to use photographs into graphic designing, Photoshop is the one you will look for. The ample amount of knowledge in Photoshop will enable you in getting access to the designations associated with Graphic Designers in a reputed company.
a. Web
· Web Banner
Are you looking for the best way to develop a web banner for your upcoming product? Photoshop can help you out in this.
·
Social Banner
Whether it is your company's event or any other marketing campaign is going to take place, with Photoshop you can create exciting and eye-catching banners for multiple social media platforms.
b. Print
Not only in web designing and graphic designing, but you can also grow your career in the printing industry with your excellent Photoshop skill.
·
Brochure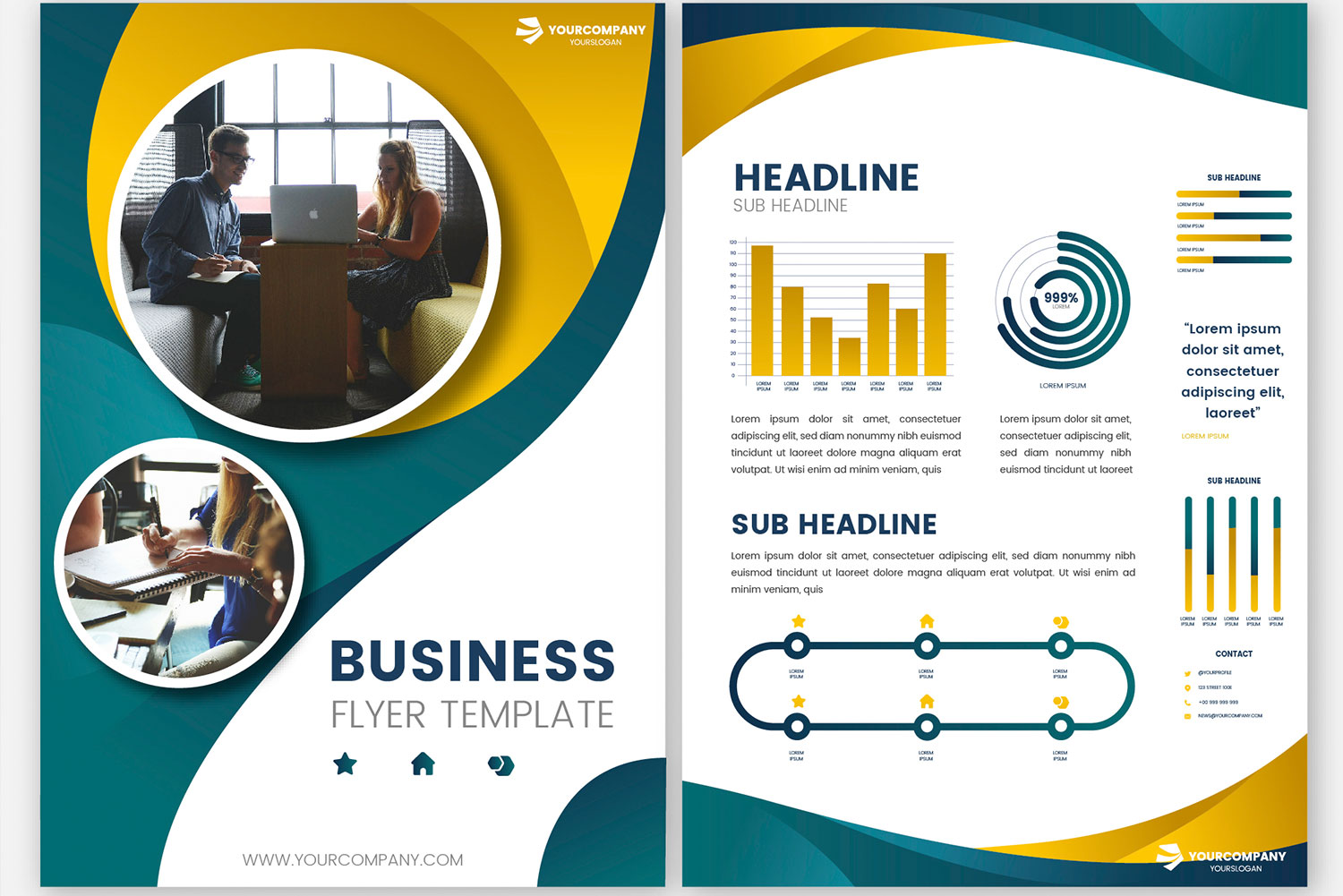 Photoshop program can help you in designing exciting brochures for various companies and their marketing campaigns.
·
Flyer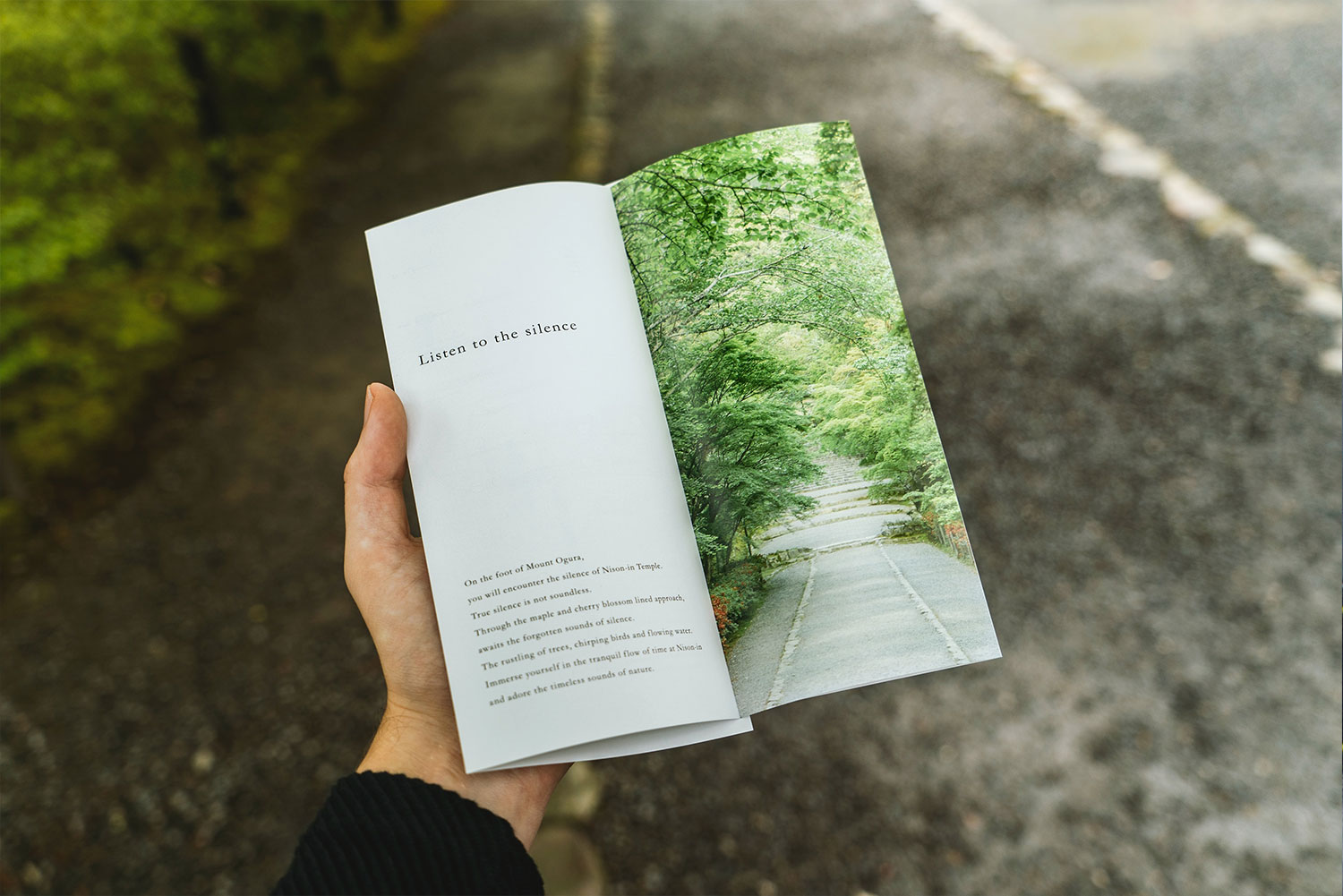 You can create flyers, pamphlets, handbills with Photoshop.
·
Magazine Cover Design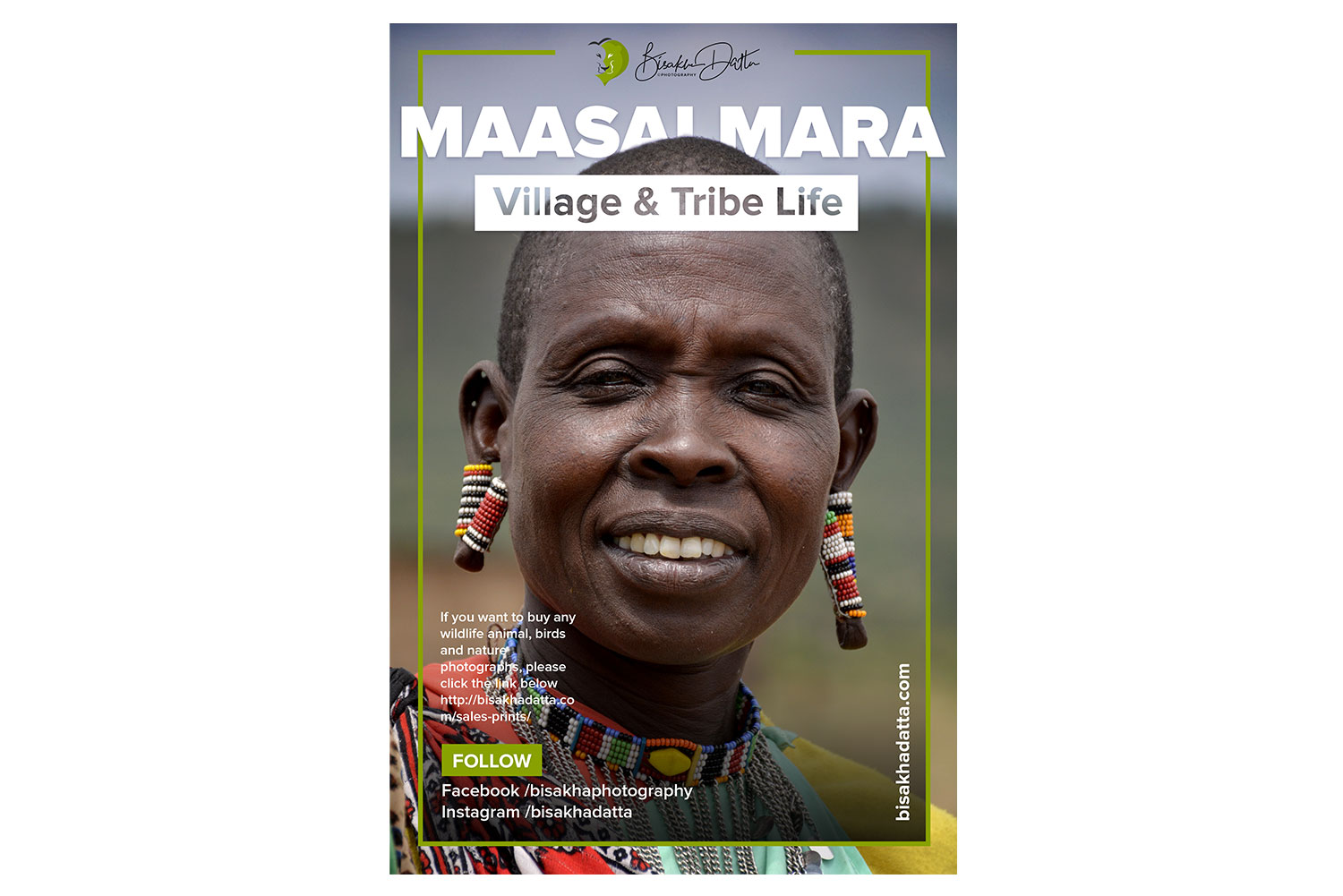 With becoming Photoshop certified candidate, you will understand how easy it will become to design outstanding and impressive designs for magazine covers.
·
Flex Design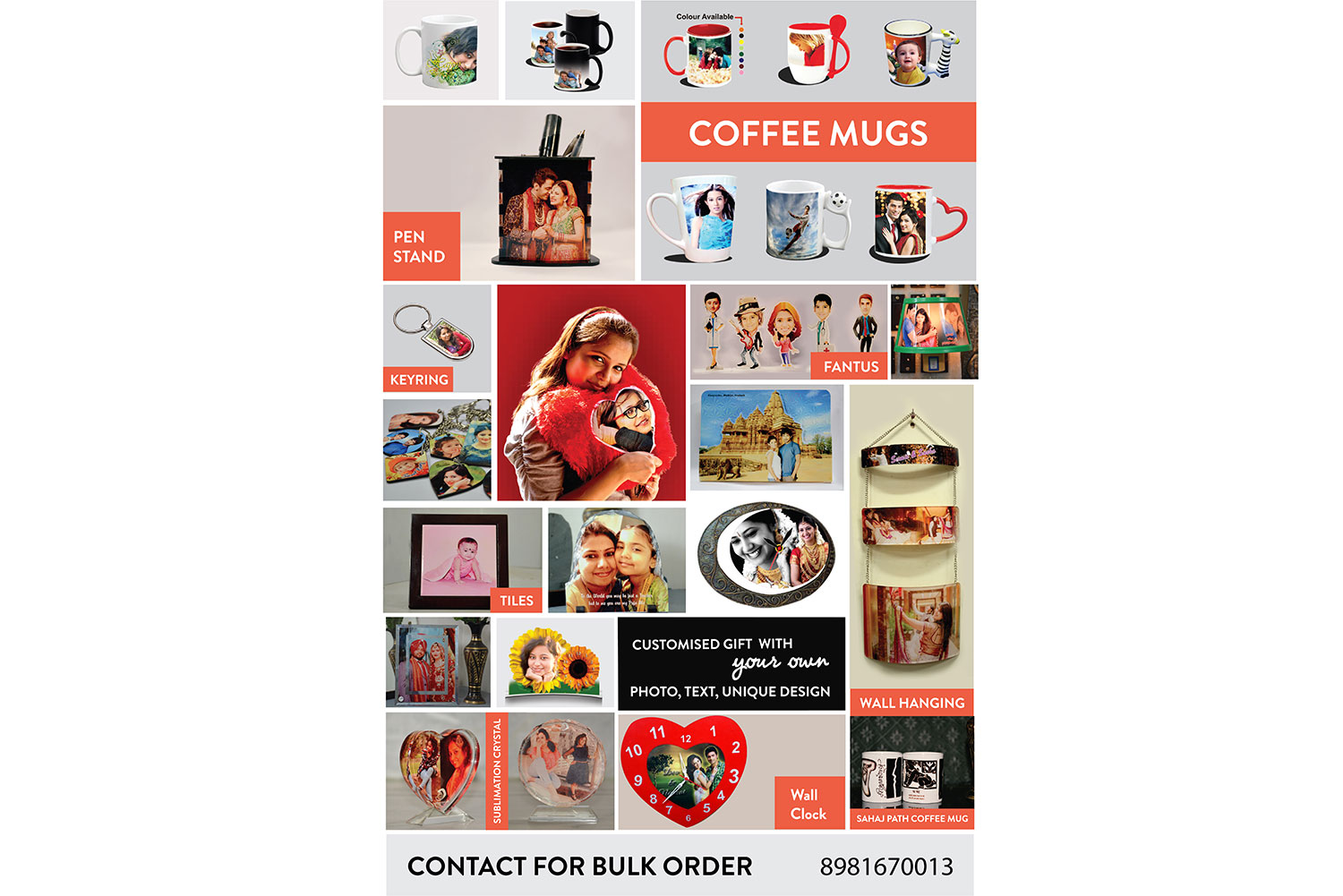 Flex designing is all about banners and printing services. The accomplishment of Photoshop training will help you in establishing your career in the printing industry. With numerous colors, themes, and design options, it will become a piece of cake to design high-end and impressive flexes and banners for your clients.
5. Packaging Design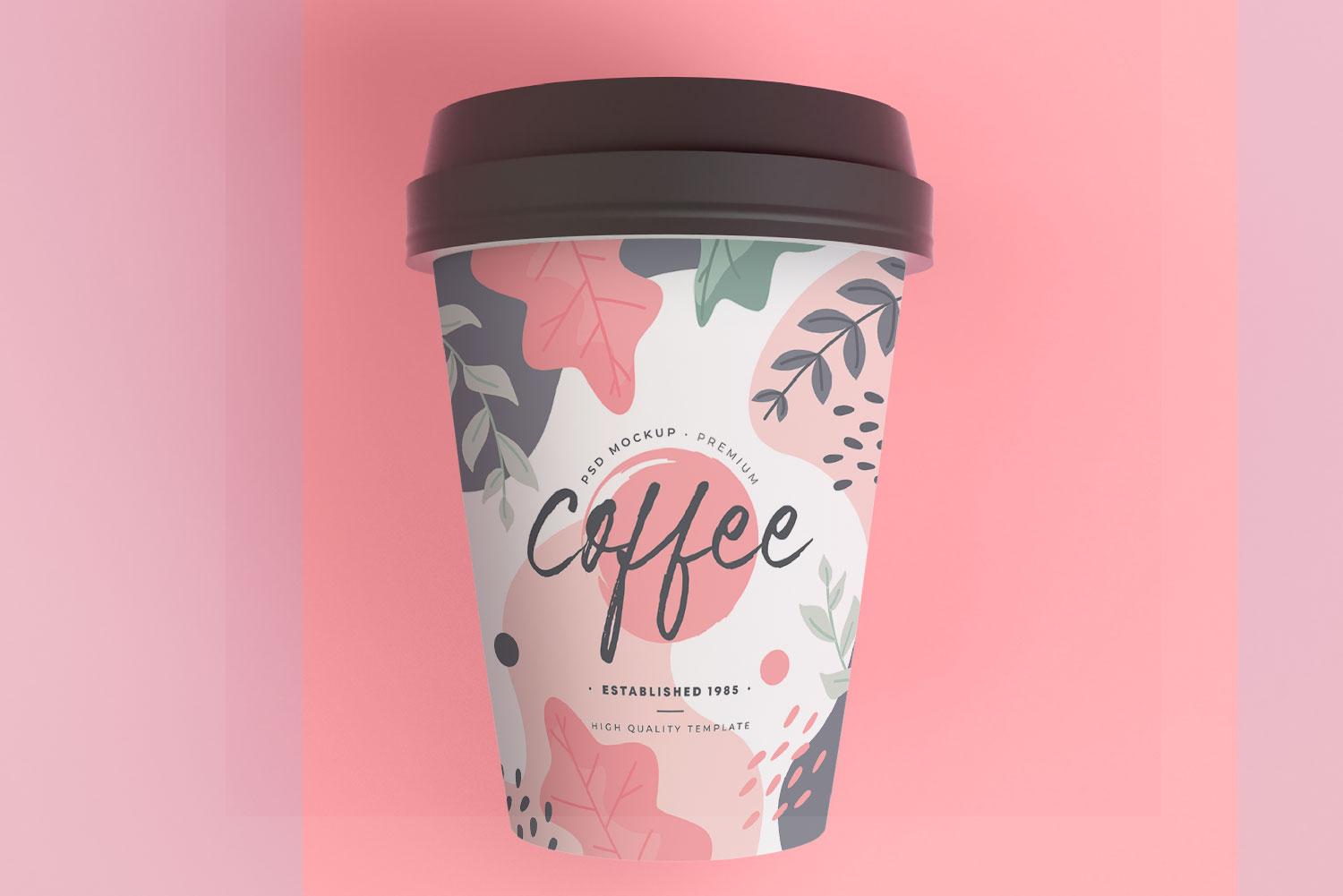 Packaging design is another brilliant product marketing scheme that is seizing the attention of the small to giant manufacturing industries, these days. With gaining Photoshop artistry, you can create exciting designs for product packaging and build your career in the packaging designing industry.
6. Logo Designer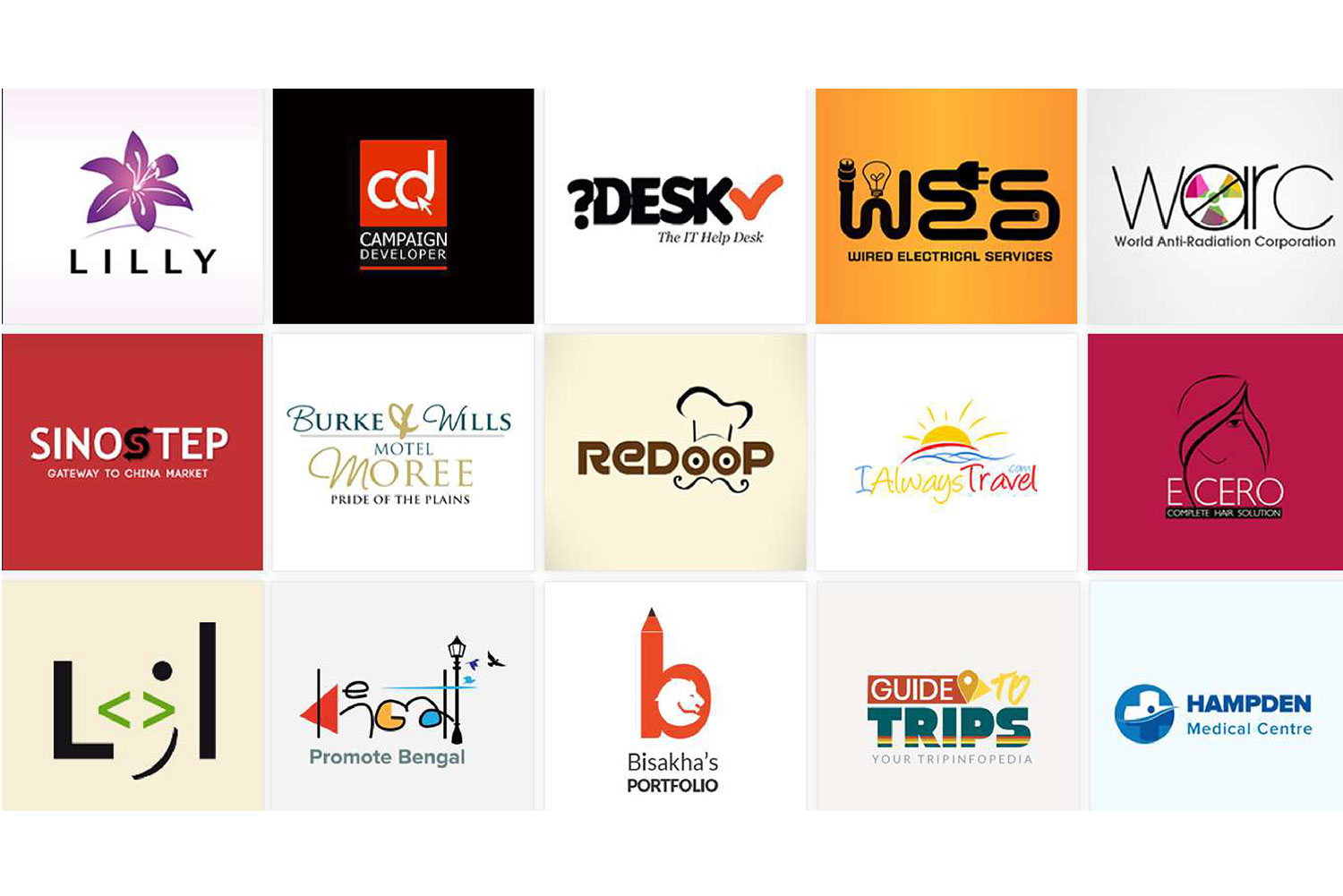 Logo designing is a part of graphic designing where professionals create brilliant logos for the company's branding. The accomplishment of advanced Photoshop training will make you able to establish your potentiality as a logo designer and step your feet at the reputed publishing houses, graphic designing firms, advertising agencies, etc. You can grow your career as a freelance logo professional, too.
7. Icon Designer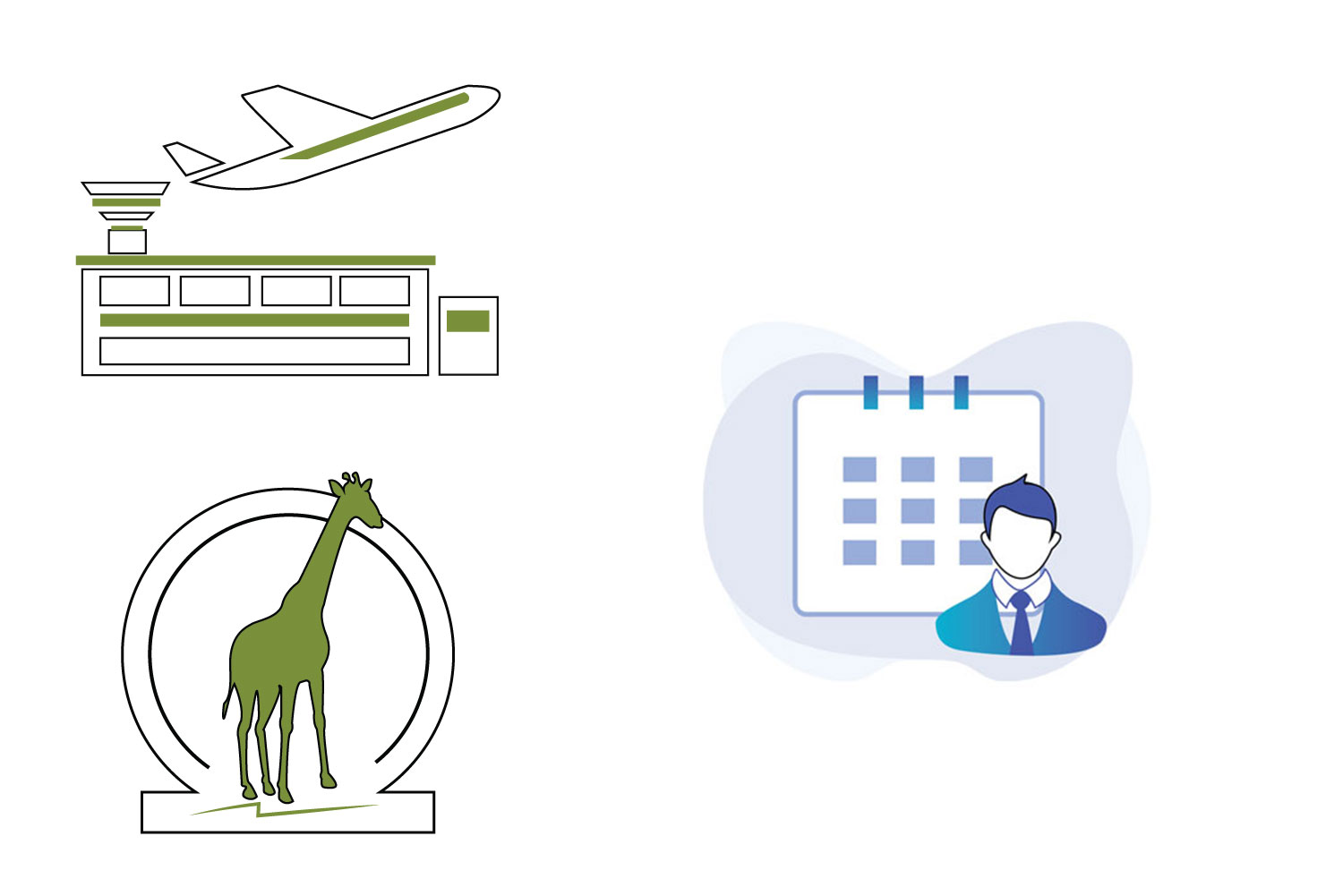 Icons are everywhere; from software applications, programs, to data collections, icons can represent anything. Photoshop training will open up your career in this exciting Icon designing career field.
8. Background Designer
A career in the desktop background is on-trend.
With Adobe Spark Post, anyone without even knowing coding or programming can jam up exciting designs for desktop background. With learning advanced 2D game backgrounds in Photoshop, you can master the desktop background work field.
a) Desktop Background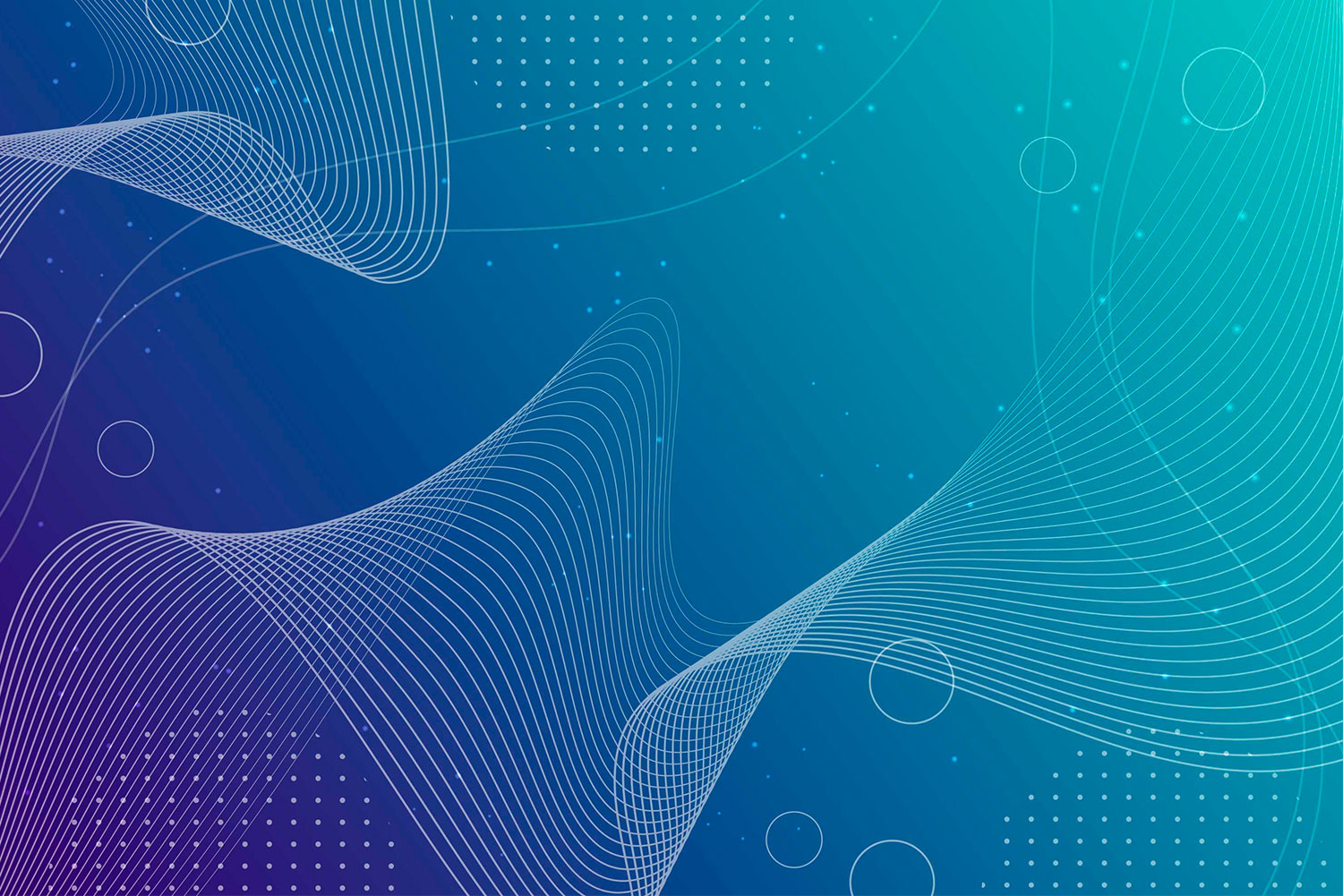 Develop your career as a desktop background designer.
b) 2D Game Background Artist
Advanced Photoshop 2D game background training will help you in learning how to develop a background for Games.
c) Fantasy Game Background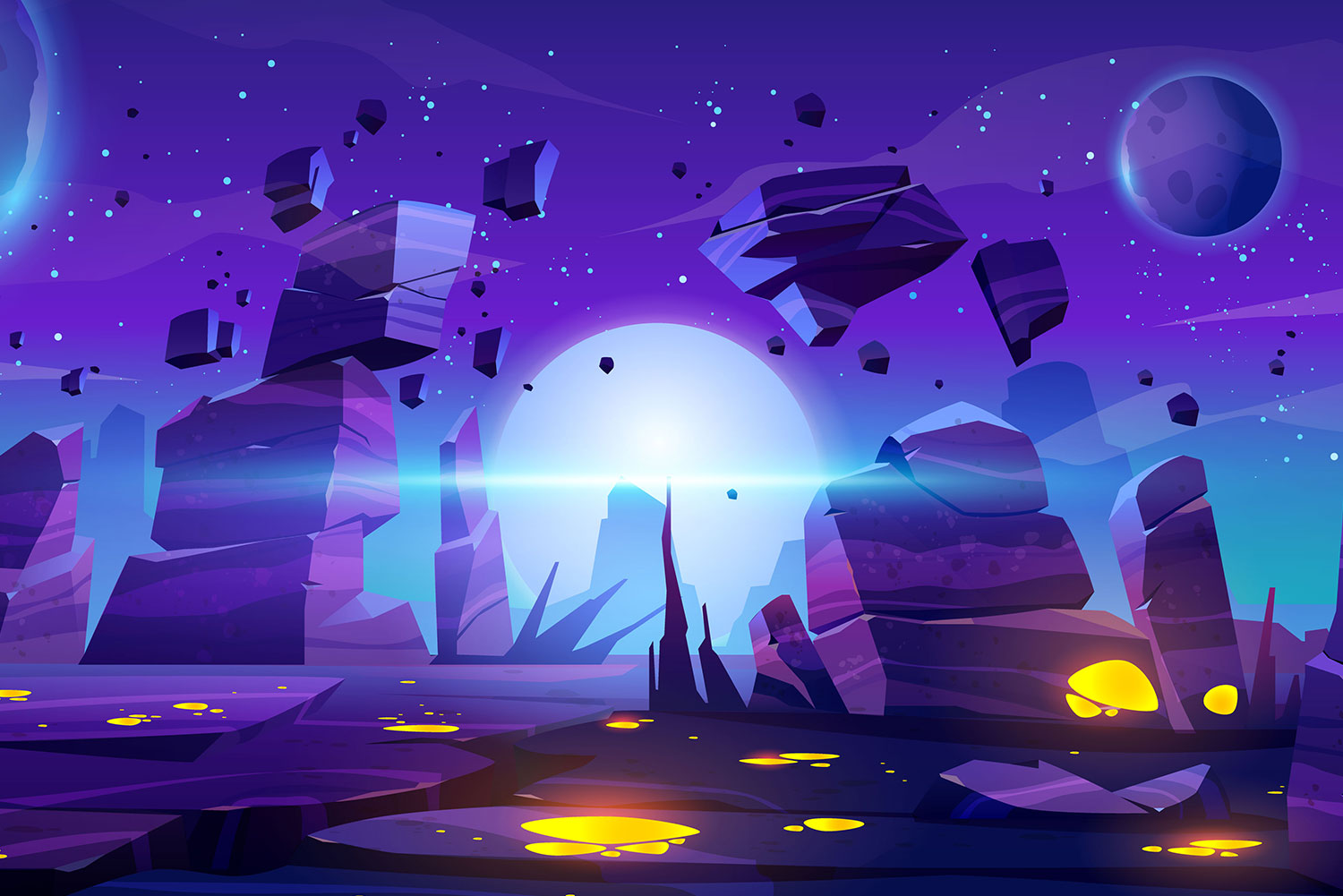 Learn Photoshop and make yourself qualified for the fantasy game background developer job roles.
d) Pattern Background

Do you know how to develop pattern backgrounds?
No?
Then what are you waiting for?
Learn Photoshop and know how to find potential career scopes in pattern background designing.
9. Photo Retoucher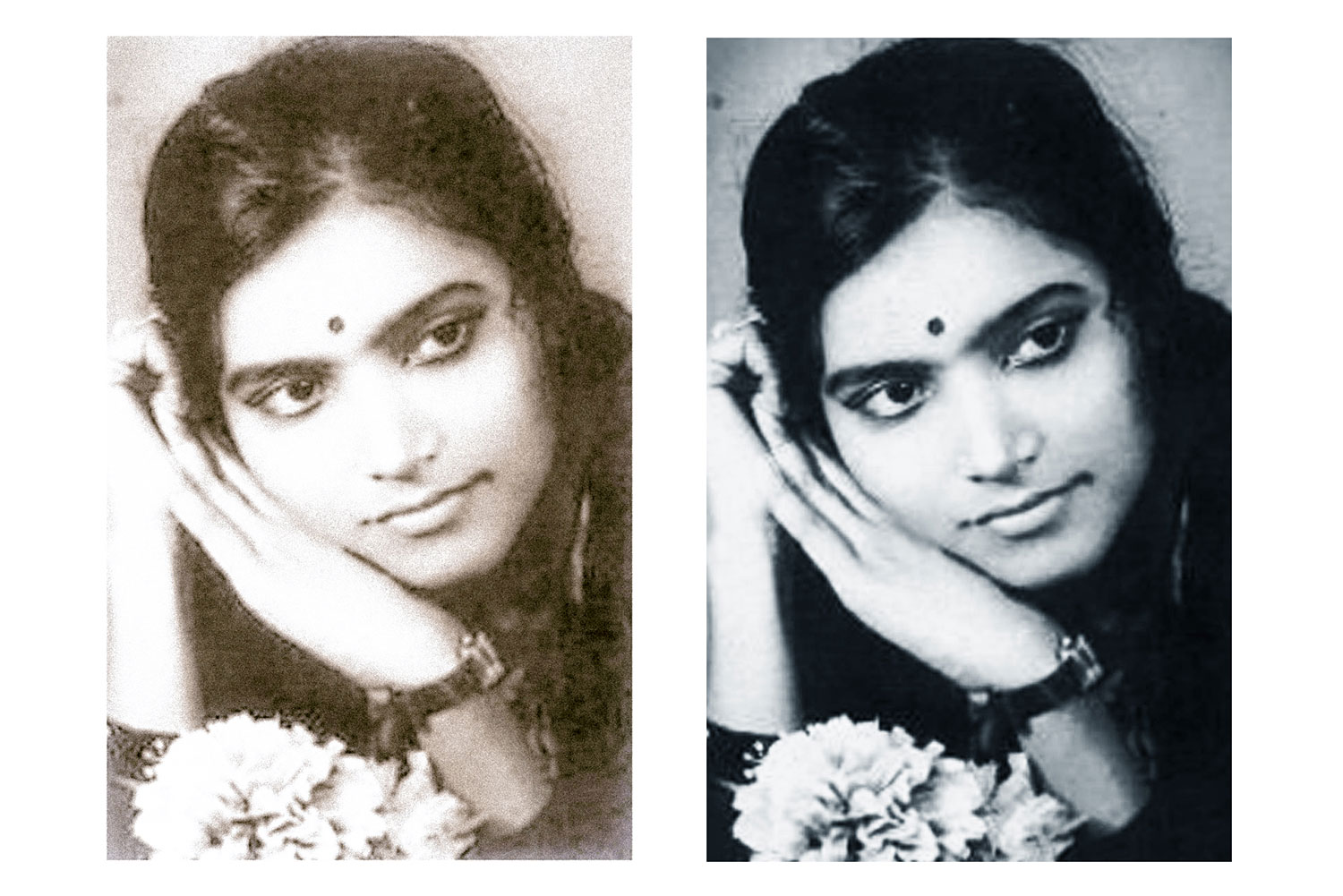 Photoshop works brilliantly to make a photograph more appealing and attractive. Photoshop training will help you in learning how to improve the quality of photographs. From improving the color, texture, to removing unwanted objects from the photograph, the scope is limitless. This way you can grow your career as a photo retoucher.
10. Photo Manipulation Designer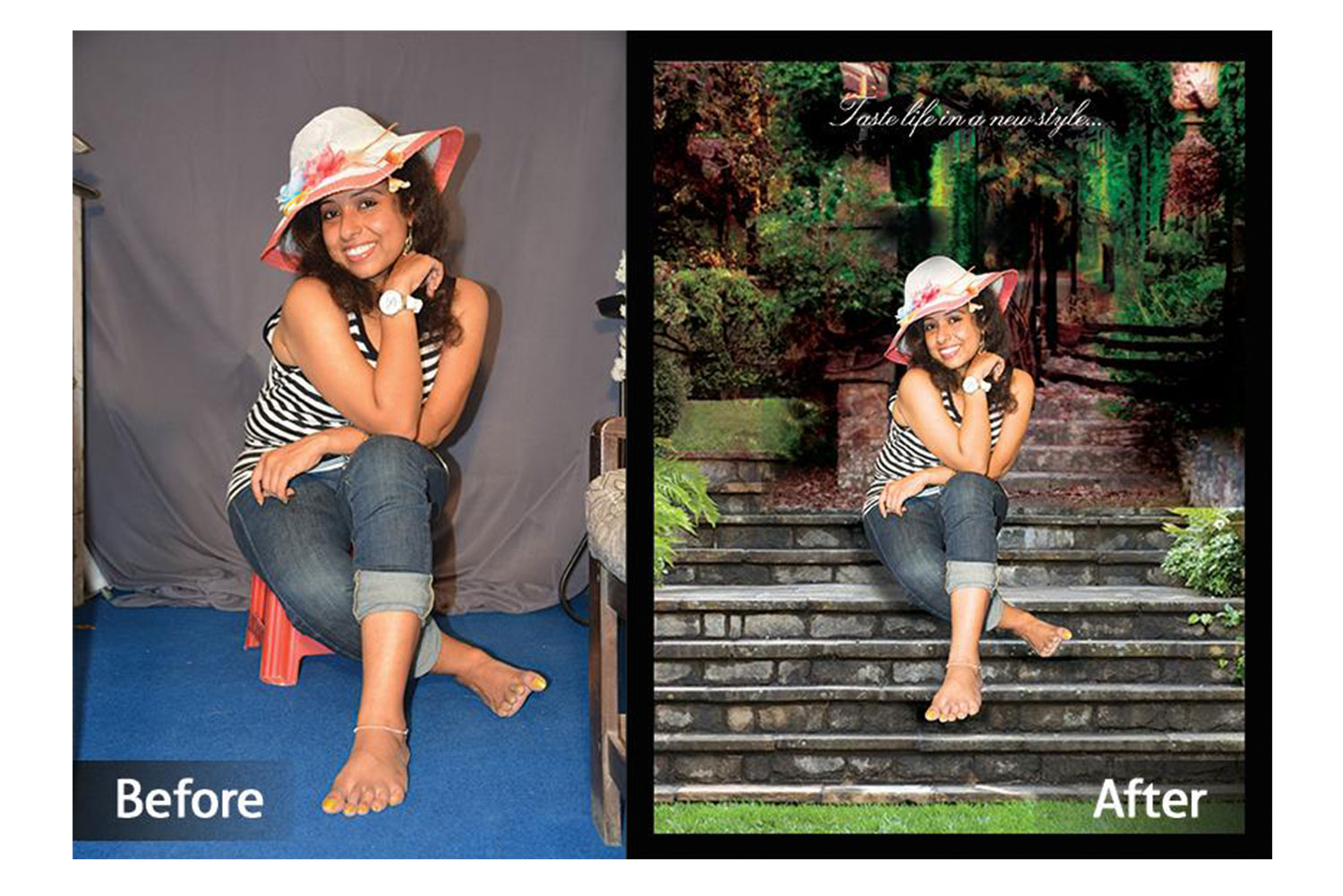 Since Photoshop comes with myriad features and functions, one can easily manipulate a photograph with this marvelous software. Once you accomplish the training, you can start your career as a Photo Manipulation Designer.
a. Movie Poster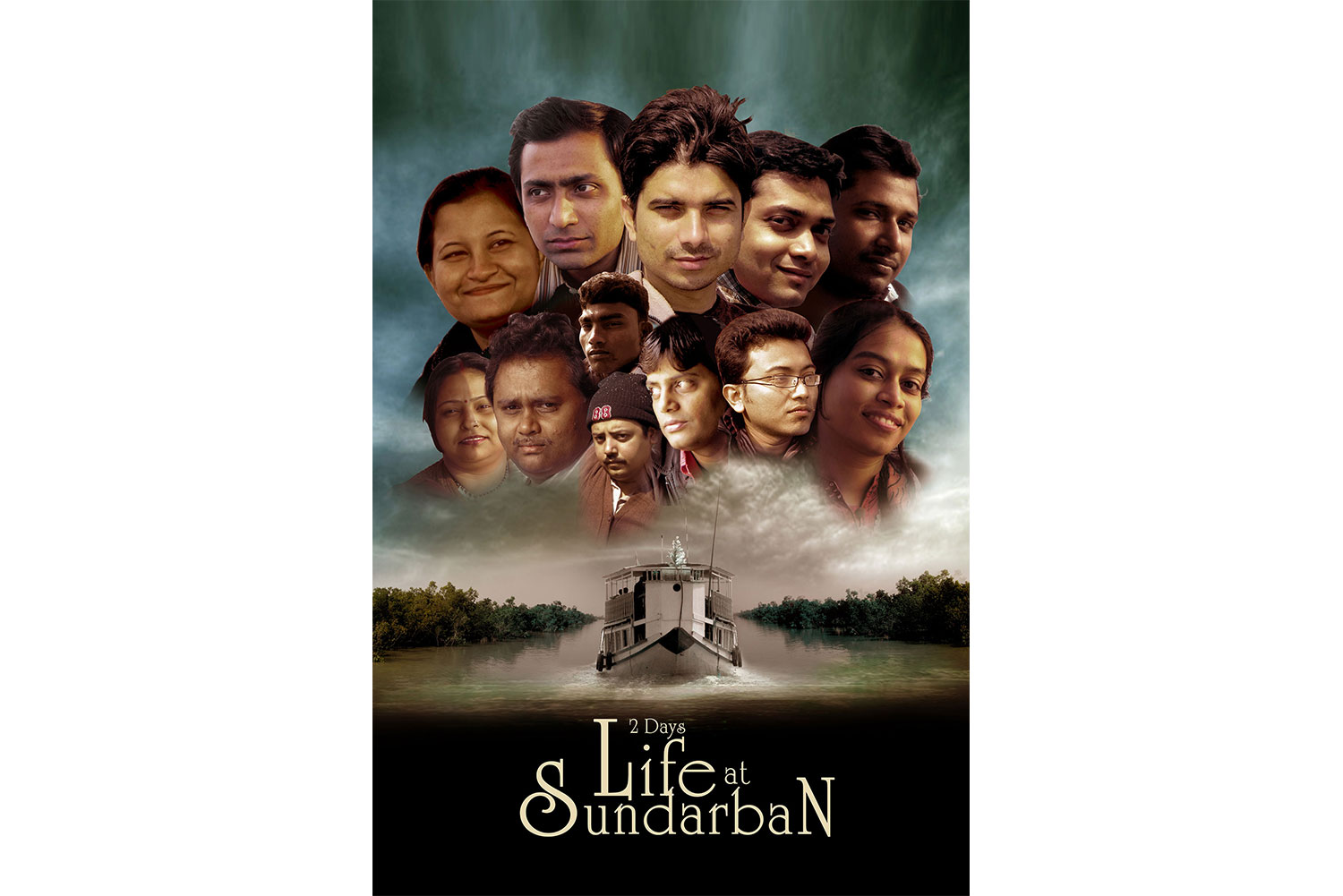 Photo manipulation designers can find exciting career growth in developing movie posters.
b. Advertise Design
While launching new products or services, companies tend to hire photo manipulation designing experts for better marketing campaigning.
11. Roto Artist
Photoshop experts can also find a promising career path in the realm of rotoscoping.
12. Teacher

You can also become a teacher or trainer and share all the nuts and bolts of Photoshop with students through both online and offline classes.
13. T-shirt Designer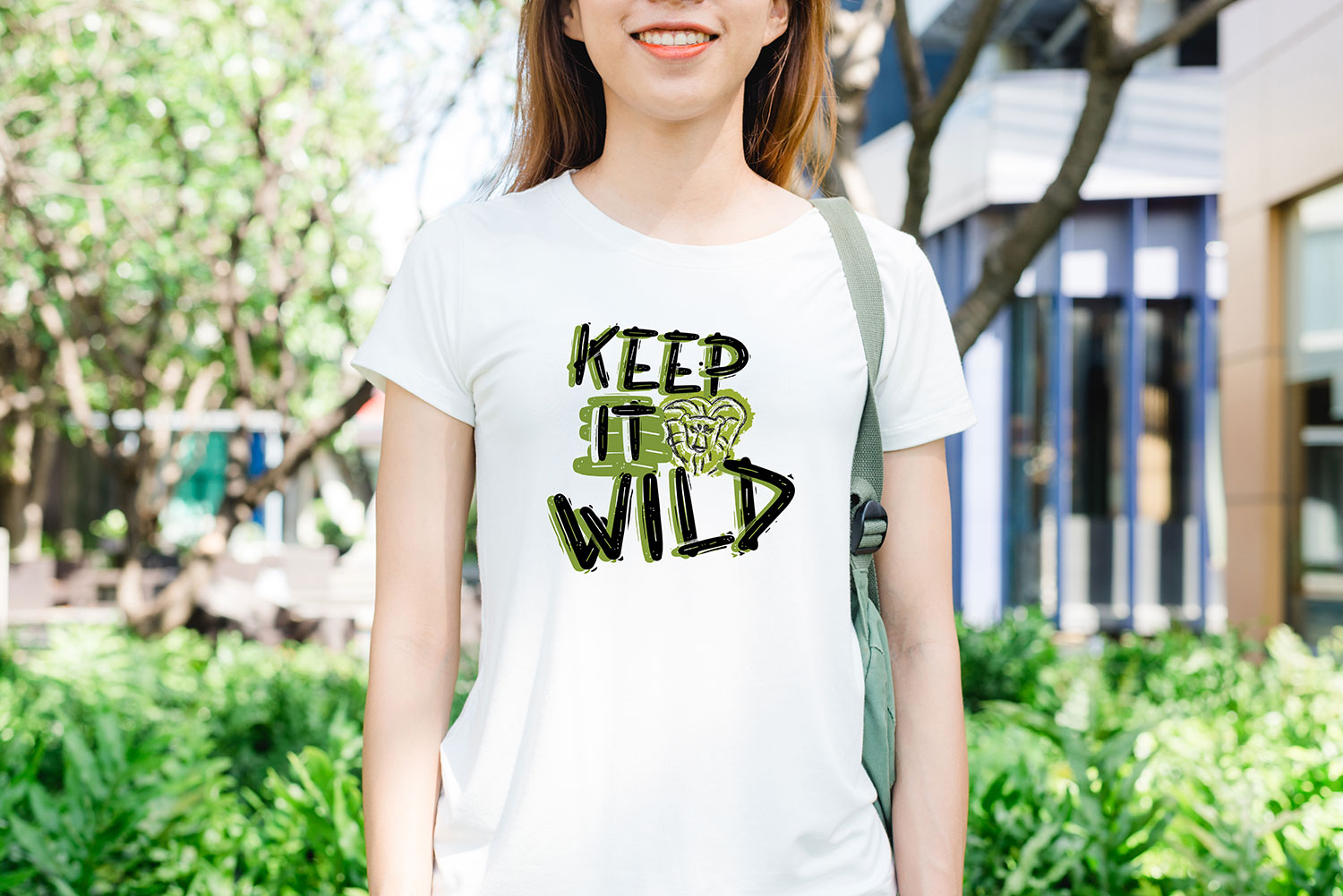 Personalized T-shirts are in the latest fashion trends. Once you learn Photoshop, you can design T-shirts as per your customer's requirements or go with your fashion sense.
14. Illustration Designer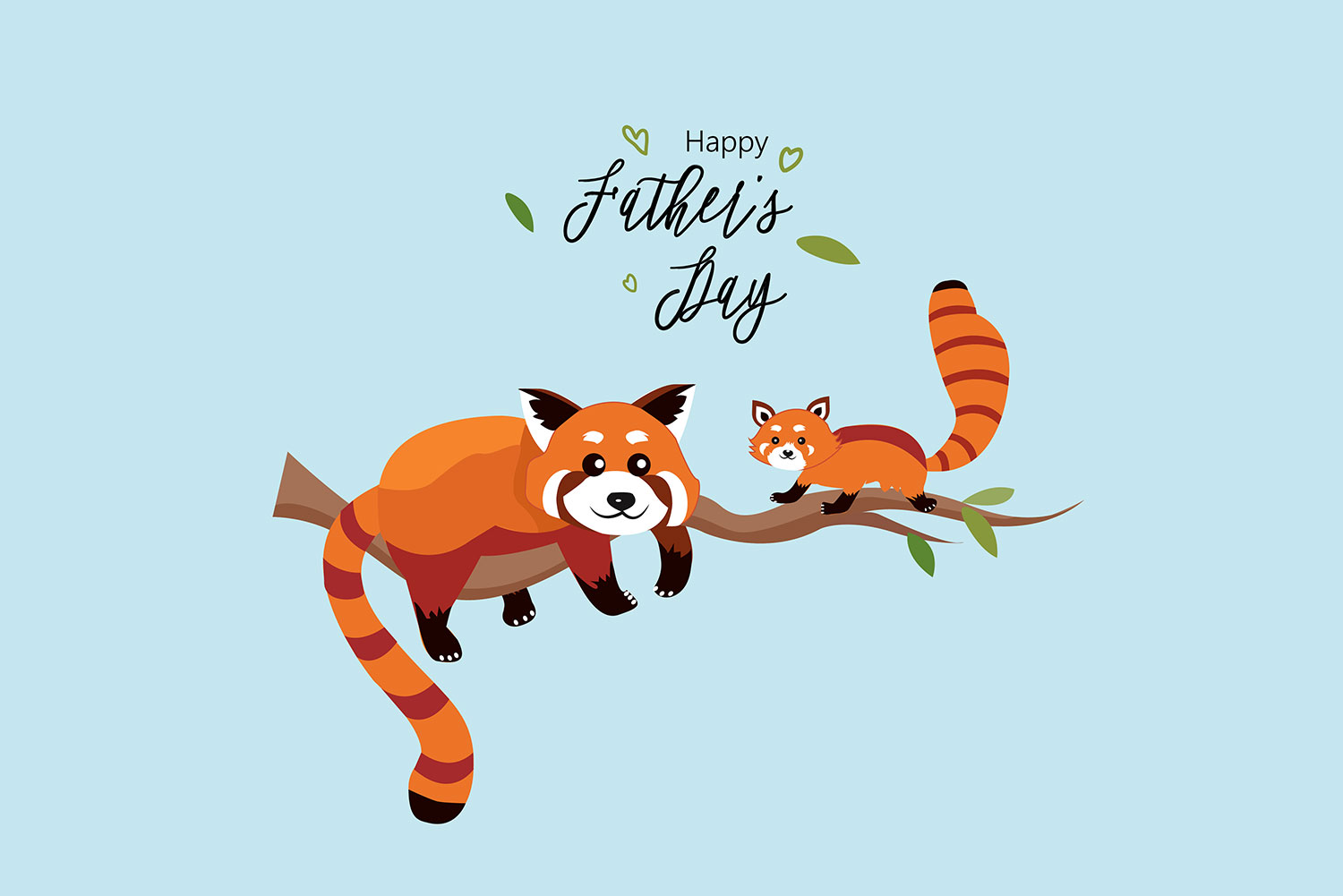 Illustration Designing is another career path, candidates can choose after learning Photoshop.
a) Digital Art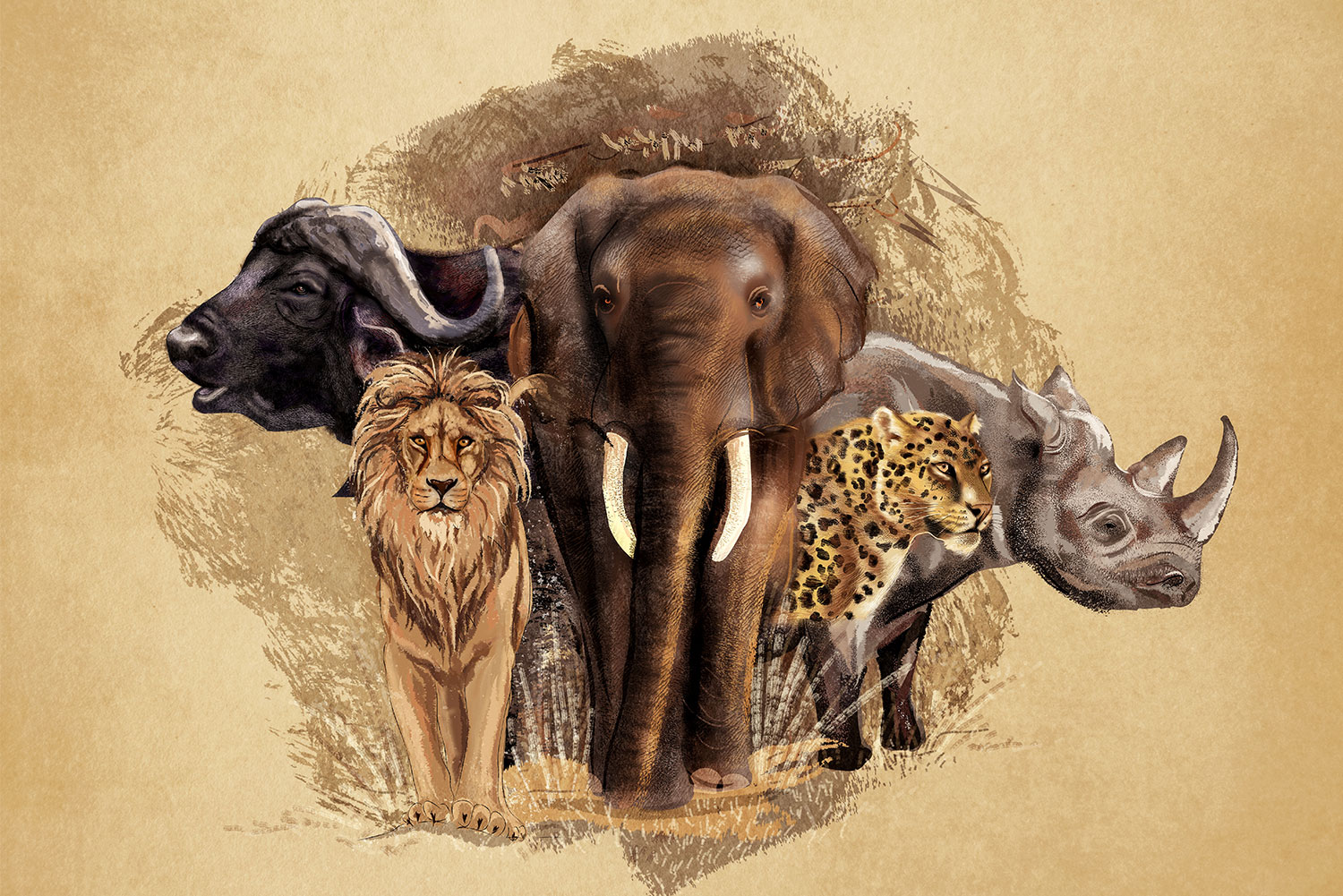 Photoshop experts can go with various illustration designing careers. One of these illustration designing career paths is Digital Art. From digital painting to digital photography, everything falls under this exciting illustration genre.
15. Cartoon Designer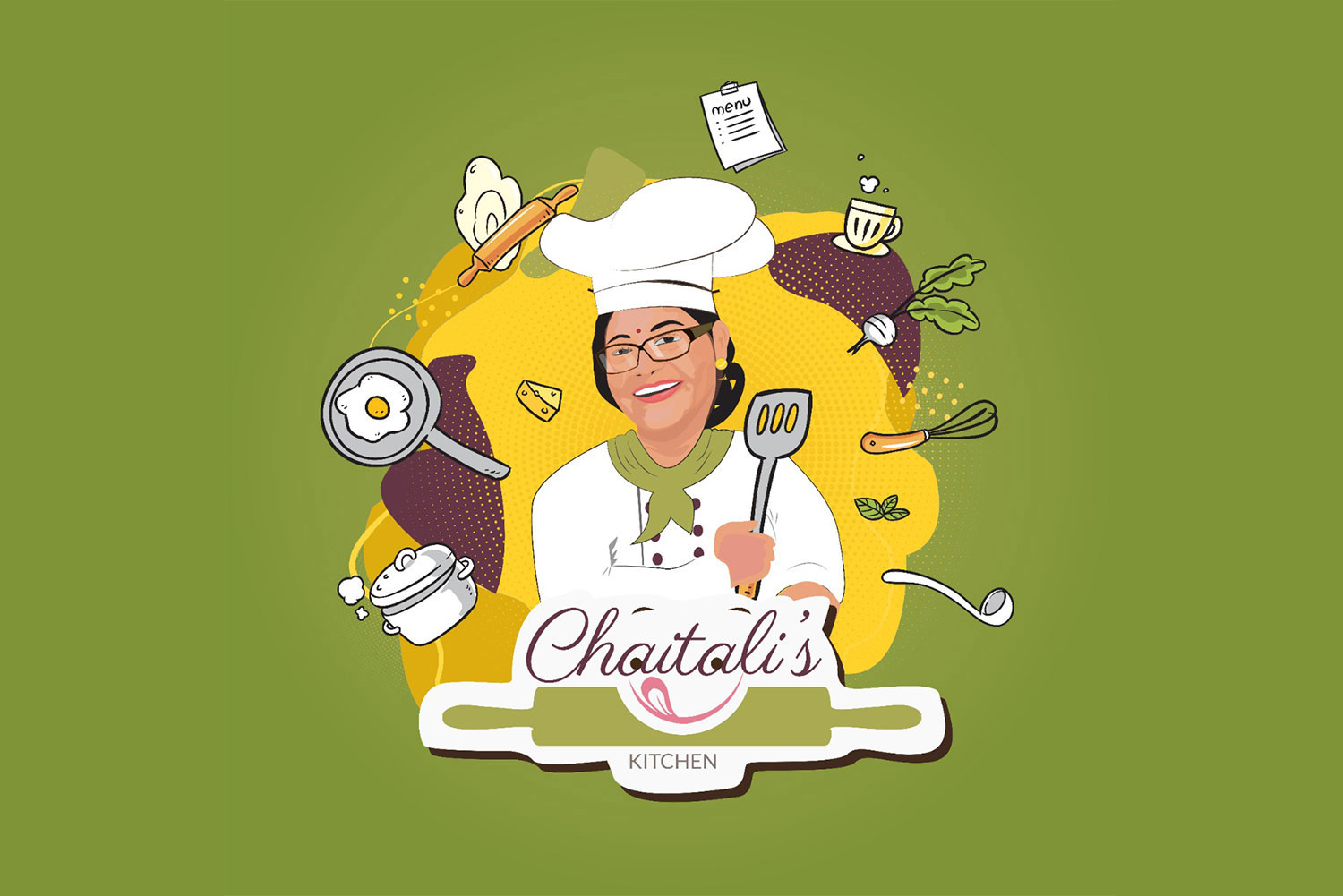 You can also make your career interesting and exciting by becoming a cartoon designer. Photoshop knowledge and skill will help you in exploring preparatory design, satirical caricature, political cartoon, comic strip, animated cartoon, to developing some unrealistic, imaginary, and entertaining cartoon character.
16. Creative Director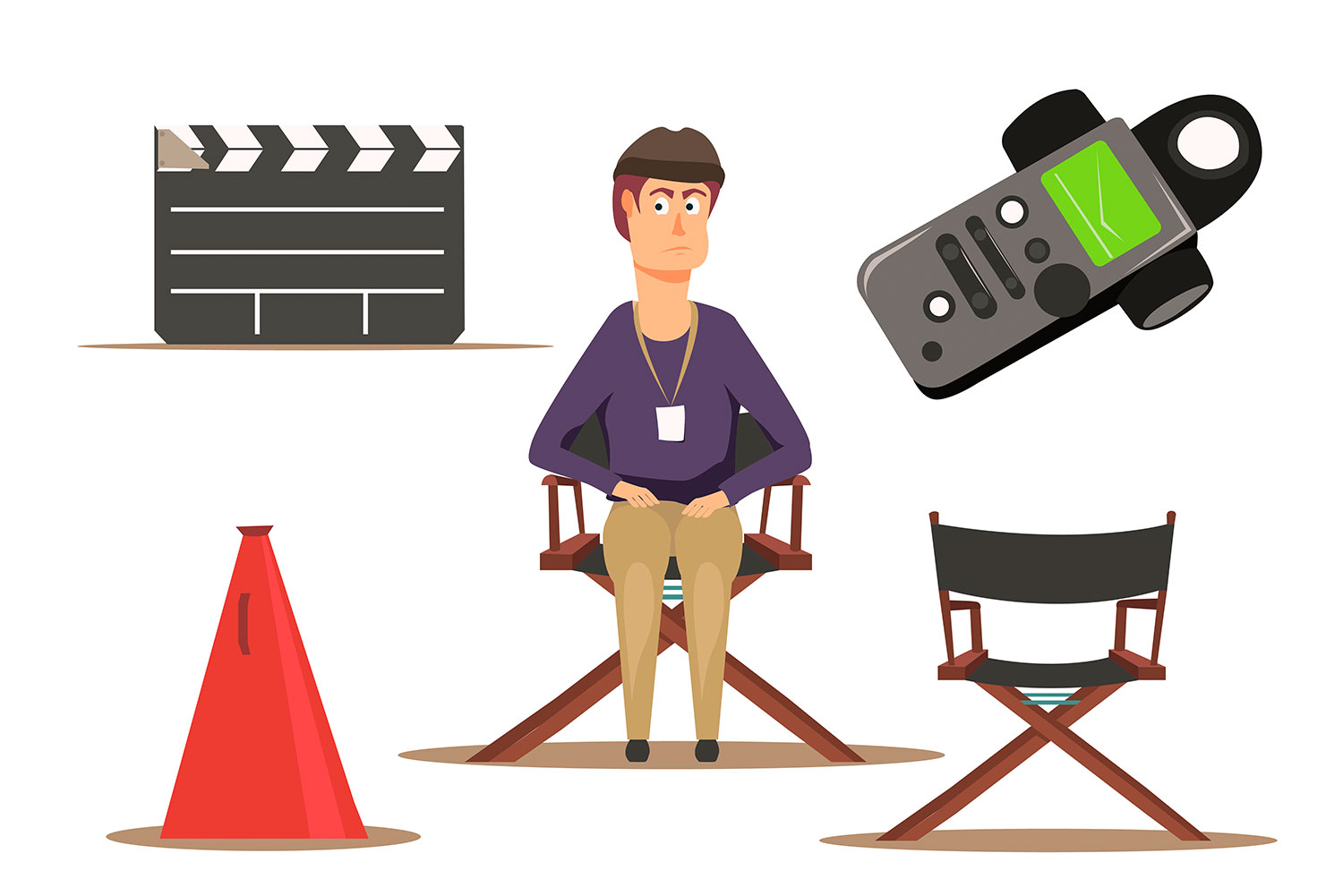 In the arts and entertainment industry, creative directors play a vital role. Without their expertise and skill, the whole creation will fall apart. No matter what degree your resume flaunts, Photoshop certification will add an extra star to your qualification. It will seize the attention of the recruiter, and you will become able to prove yourself perfectly fitted for an art director, lead designer, copy editor, etc. job designation.
17. Interior Design Color Expert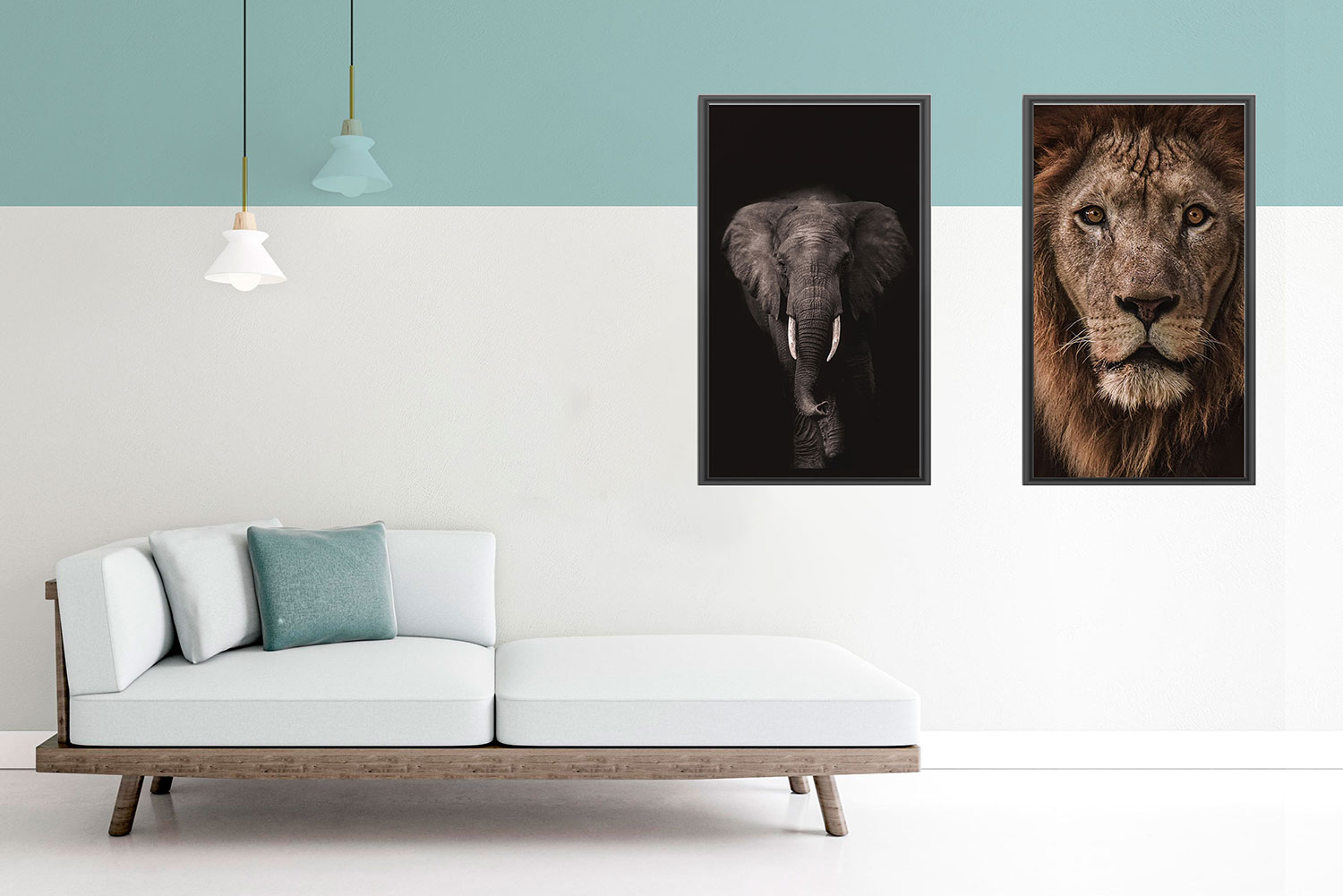 These days, interior design is another lucrative career field. Most of the time, the top interior designing firms lookout for the color mixing experts to help them in their projects. Photoshop experts prove themselves the best for such job roles.
18. Jewelry Designing

Does your creative zeal spark on jewelry designing? With Photoshop, you can also design jewelry. The advanced tools and functions of Photoshop will help you in designing fashionable and trending jewelry.
19. Fashion Designer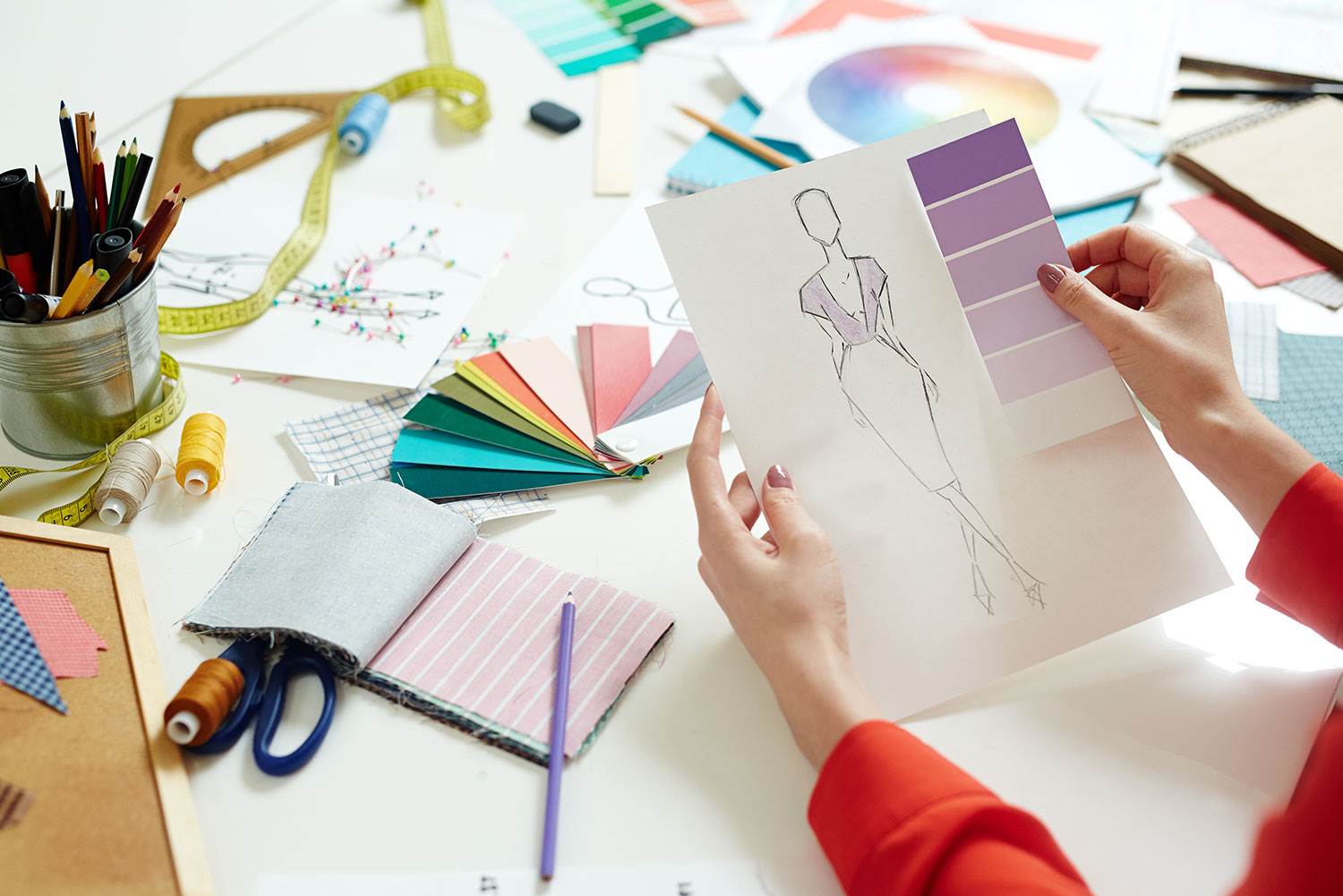 The fashion industry always seems to be lucrative for youngsters. Your knowledge in Photoshop will enhance your skill in sketching designs of fashionable apparel, shoes, belts, accessories, etc. You can draw, your designs at Photoshop, and improve the designs by applying various tools and functions of the software.
20. Software Designer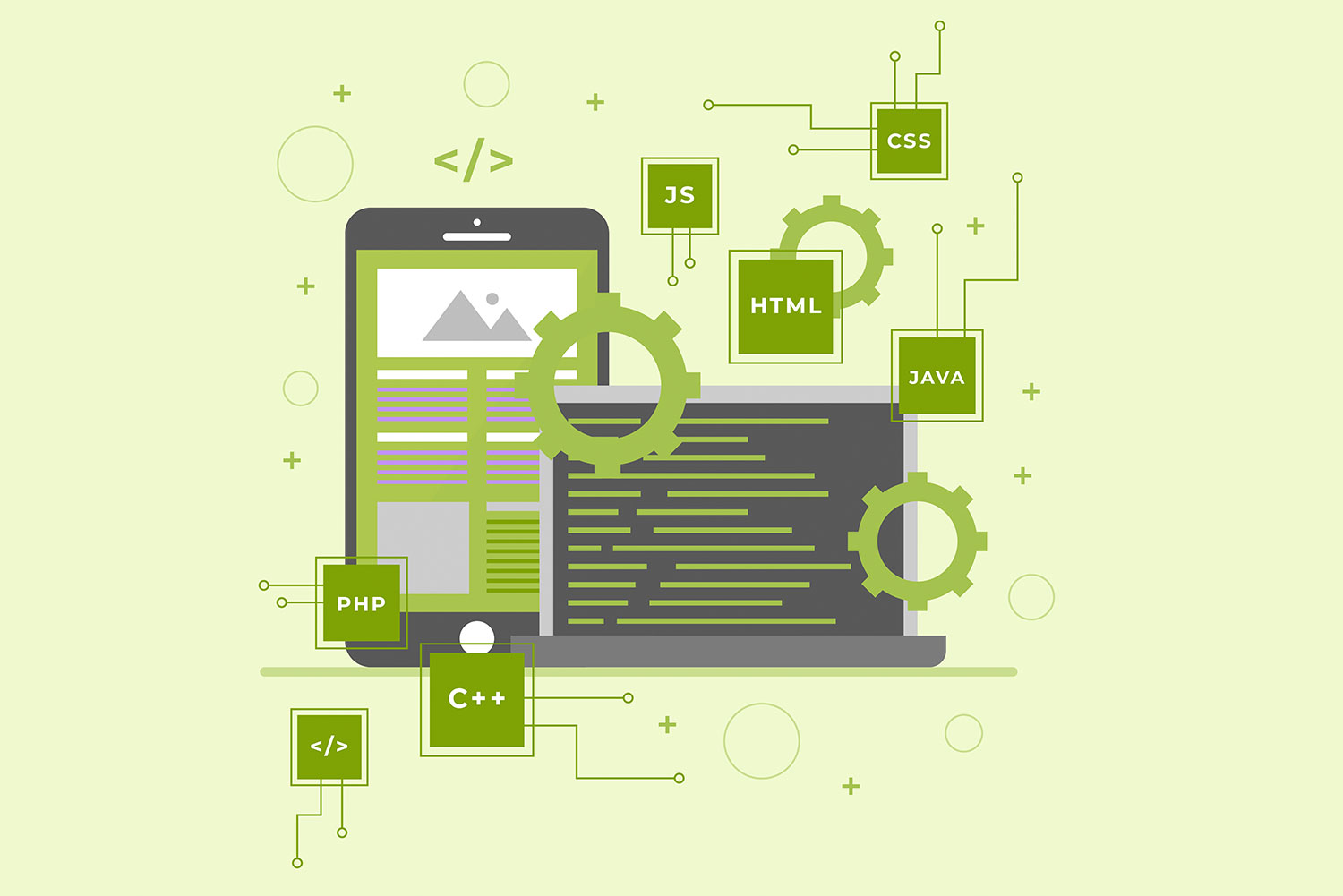 While designing the blueprints of software, or the various User Interface elements of a software programming, the developer needs to demo the program on a certain platform. If you are into software designing, your knowledge in Photoshop will make you enable you to test the usability of the software program.