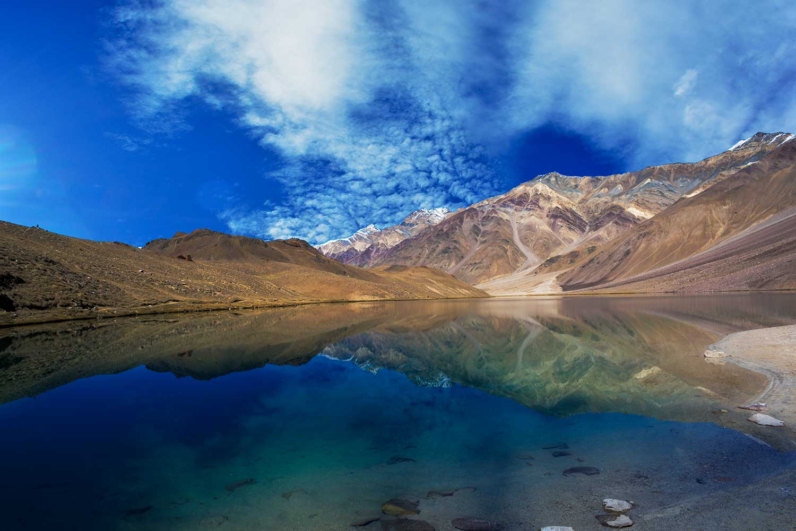 Landscape Photography: Take Your Photography to a New Level
Landscape is everything, you see in your surroundings. The hilly mountains, green lands, blue oceans, stormy sea, frigid forest, each and everything are the beautiful parts of nature. Taking shots of these natural beauties are really a fascinating profession.
What is landscape photography?
Definition of landscape photography is actually different for different perception. Sometimes landscape photography is taking photographs of huge unending nature and other times microscopic species.
Types of landscape photography
The scenery is the most important part of landscapes. Generally, people or city sky or animals photographs don't fall under landscapes. Here are the three major types of landscapes.
Representational landscapes: The most natural style of landscape photography is representational. It's all about what you see is what you get in your mind. No artificial constituents are added. Special attention is given in lighting, framing, and composition of photographs.
Abstract landscapes: In abstract landscape importance is given to the graphics design than a realistic representation of the observation. The photographer may use some lighting techniques to highlight a particular area within the landscape itself.
Impressionistic landscapes: It is totally based on the impression of the viewer rather than the realistic view.
Essential accessories for landscape photography
Pack your field bag with this essential equipment before going on the field.
Camera: Camera for landscapes requires the following settings. Single shot drive mode, an aperture priority shooting mode with aperture of F/11 to F/16, ISO setting of 100 to200 and focal length of 25mm to 34 mm settings are the minimum requirement. Settings are almost same for a different type of shootings.
Lens: A good wide angle lens with an aperture of F/8 to F/10 will be suggested but real success comes by using good telephoto lenses as it helps to isolate the subjected portion of the scene.
Prime Lens- Used for Maximum Aperture & Quality. Example – 20mm, 24mm, 35mm, 50mm, 85mm, 105mm, 135mm, 200mm, 300mm, 400mm, 600mm,800mm.
Kit Lens- Used for Landscape, Portrait, Wildlife, and Birding Photography. Example – 18-400mm, 18-300mm, 28-300mm (FX).
Zoom Lens- Used for Wildlife, Birding Photography. Example – 70-200mm, 150-600mm, 200-500mm etc.
Solid Tripod: If you want to take tack-sharp landscapes then use a solid tripod to prevent the noise and vibration and increase stability.
Filters: Essential filters to be carried are,
Graduated neutral density filters: Though it's a generation of HDR still GND filters are famous for its less complexity and also, it allows more options in post-processing.
Variable neutral density filters: These filters are great for motion pictures.
Circular polarized filters: The largest diameter polarized filters are great for landscape photography.
Some Quick ideas to make your landscape photography more vibrant
Create depth: Try to create a sense of depth by focusing on different part of the photograph. Take a small aperture to enter less light inside the lens.
Capture movement: When you are capturing any movement, like the flow of water you can create a stunning white effect by using shutter priority mode.
Use water as a mirror: Water can be the best thing to create a reflection in images. The best time to use water as a mirror is during sunrise and sunset .Try to utilize these two times.
Rule of thirds: According to rule of thirds splitting the image into two lines vertically and two lines in horizontally and place the subject in the centre of one of the intersecting points and after composition in this way the image will be a wander to the eye.
Printed stunning images waiting for you!
Lighting
Lighting plays a vital role in landscape photography. There are various types of light which may make your landscape more beautiful. Let's know about some of them.
Reflected light: When light falls directly on the surface, creates reflection.
Overcast light: On foggy days the light is soft and cool.
Backlight: Sun is utilized here as a sunny spot in the photograph.
Ideas and Inspire
Take a look into the gallery of
Bisakha Datta
and get some unique ideas.
Photographers in this field
Ted Gore: Gore gained worldwide respect for his California landscapes. Follow him at http://www.tedgorecreative.com/. One fascinating book by this photographer is A Story and Thoughts on Safety in the wilderness.
Daniel Kordan: Russia's Kordan has a deep fascination of travel landscapes which motivates people to travel. Meet him at http://danielkordan.com/. One must-read book by this jewel is Landscape photography in depth.
The Causeway Coast, Landscape photographer of the year, Dronescapes: The new aerial photography these are some other books that can help you out to learn about landscape photography.
Post-processing landscape tips
To get a stunning landscape, post- processing is important.
Let's check out the list of post-processing tips
Use dehaze filter to reduce the haze of pictures
To improve the colours in landscapes try to navigate to the Hue section and HSL tab. These are most beneficial for sunset and sunrise photography.
Add glowing effect for shiny objects like glares on the rocks, shiny cloud, etc. Go to the image>Adjustments>Brightness and contrast then increase the brightness by around 20% and contrast by around 60-80%.
Try to use the quick selection tool to merge shots in anew shiny HDR image.
Making money with landscape photography
Shutterstock
Shutterstock is a leading photographic trading market place over than 15 years, a very popular online site to buy photos. They have a collection of 200 million images, videos, and music tracks with royalty-free purchasing that makes a huge number of customers.
Adobe Stock
Adobe Stock (formerly Fotolia) is a market place to stock photos by most popular photo editing software companies like lightroom and Photoshop. It is considered to be the very first site to sell photographs online. The share of royalty is also higher than any other online store.
Dreamstime
Dreamstime offers reliable and genuine HQ digital photos with affordable price. It's a royalty-free stock photography site from 2000. It is one of the best photography leaders in the world.
Creative Market
Creative Market is a handcrafted digital market place to sell simple and accessible designs for everyone. They offer photos, graphics, themes, 3d models, fonts, add on, website themes, templates.
BigStockPhoto
BigStockPhoto is an international royalty free micro stock photographic website. It is the most reliable seller of online photo market. They typically sell images via a credit-based system. They have a vast collection of photos, vectors, and illustrations.
Make money through Facebook
Create a discussion group
Make a photographic group or page on Facebook and carry on discussing your preferred genre of photography. Keep uploading your best images. Create an engaged community base.
Create competition
Create a photography competition and gather more followers. Sell photographs to enthusiast buyers.
Make money through Instagram/Pinterest
Grow your followers
Making money in Instagram/Pinterest through photography is based on the growth of engaged followers. Make a proper profile and set a good image that looks professional. Use a simple effective logo. Put on a catchy description. Stick to a particular genre of photography that makes an identity of you. Post most stunning and relish pictures consistently, don't overdo posting that may annoy your followers. Use hashtag and geotags.
Follow me on Instagram.
Visit my Pinterest.
Sell Pictures
There are many renowned market places and hosting sites that offer photographers to gain good money through licensing and making a partnership with big brands.
Offer limited-time free services to grow your follower
Offer premium services
Quiz
Interaction with followers
[products ids="328, 322, 340, 346″ columns="4″]
Teach Photography
Teaching photography is a great thing to make money. You can have basic digital online classes via your website. Make a detailed video course and charge a better amount to buyers. Conduct with your followers via social media and also you can have an affiliate marketing plan for your students. Privet lessons are also good. Bisakha Datta is indeed a good teacher to help you solve all your photography queries.
Sell Art Photography
The initial stage is to get hold of a reliable printing source and gradually create an offline marketplace platform or create an online blog of your own. Display your art prints, set the price, promote your initiative and start earning gradually.  Get some unique ideas here.
[products ids="462, 447, 353″ columns="3″]
Affiliate marketing
In Instagram or any other marketplace, influencer photographers are more focused on making sales. Adding a tracked link in your bio section on Instagram or in the caption of each post can make an affiliate marketing strategy.
Create your own stock website
Creating a stock photography site is a golden opportunity for photographers with a new way to make money online. It is very useful for marketers, entrepreneurs, designers, etc. Stumbling with the procedure of making a stock website? Visit an expert at ambertimes.com to get authentic advice.
Create your own gallery to showcase
Flickr.com
Flickr.com is an online free photo hosting and sharing site that offers you to make unlimited sharing of your photos and exploring other images without paying a single coin. It has a very active and engaged community. The website offers your a gallery to showcase with rich and advanced features.
You can visit my Flickr.
500px.com
500 p-x is a Toronto; Canada based photo hosting and sharing service site. It is owned by China. It's an international online platform for photographers to get global exposures. It also offers to gain money via licensing and brand partnerships.
Visit here
Sell T-Shirt with your unique photography
Selling T-Shirts with unique photography is a pretty cool idea of money-making. Selling a designed T-Shirt online is a big gateway into the larger e-commerce market or in the world of fashion.
Grab the tee designed only for you!
[products ids="1164, 967, 1205, 1082″ columns="4″]
Write a book and sell
Write a book on photography and sell it. If anyone gets difficulties related with publishing they can self publish a book in e-book format that also yields money. Get a mentor and coach in here.
Create a blog to share your photography experience
How to create your blog? – Probably blogging is the best part of digital marketing. To make money with photography one must write blogs in their sites.
How to create a site using WordPress? – Creating a site requires knowledge of web development and designing using WordPress. There is a better way to visit an expert at https://bisakhadatta.com/. She will provide a great deal in creating your website as per your request.
Create YouTube channel
For creating an effective YouTube channel that will gain vast popularity in the least time concerning photography and designs, contact the website of Bisakha Datta at https://bisakhadatta.com.
Workshop on photography
Photography workshop is a place where anyone who has a keen willingness to learn photography can gather much knowledge and experience in a few hours. In a workshop, arranged by many famous photographers, you get something which is priceless. For making career photography one must go through some photography workshops. There are many workshops available in the market.
One can visit Bisakha Datta's website at https://bisakhadatta.com/ and participate in the workshops for beginner and aspiring photographers conducted at regular intervals.
Overall, we can say photography is an excellent profession to continue. We can find the subjects easily and also the conditions are flexible. So, give a try, maybe this is the thing you need to start your photographic journey.